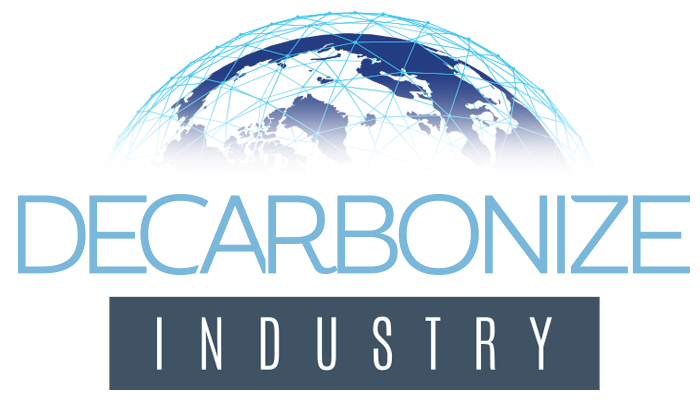 With industry accounting for more than one-fourth of U.S. greenhouse gas (GHG) emissions, its decarbonization is essential for combating climate change. This will not only slash emissions but also reduce costs, boost U.S. competitiveness, and protect and grow the United States' 20 million industry jobs.  
Yet this decarbonization (cutting GHG emissions from industrial processes) is a major challenge. It will require a transformation in the goods we make and how we make them. Industry is complex and broad. It has highly integrated supply chains, generally small profit margins, and equipment that is expensive and infrequently changed.   
ACEEE has a proven track record in the industrial space. For decades, it has worked to make industry more energy efficient. It helped deliver dramatic improvements in the energy and carbon intensity of manufacturing. And it focused early on the need to reduce planet-warming emissions, releasing an overview report and launching an Decarbonize Industry Initiative in 2020.  
Our Mission
By 2030: Reduce industrial GHG emissions by a third relative to 2019; ensure half of U.S. manufacturing facilities use strategic energy management.
Before 2050: Decarbonize industry while retaining its economic vitality and global competitiveness.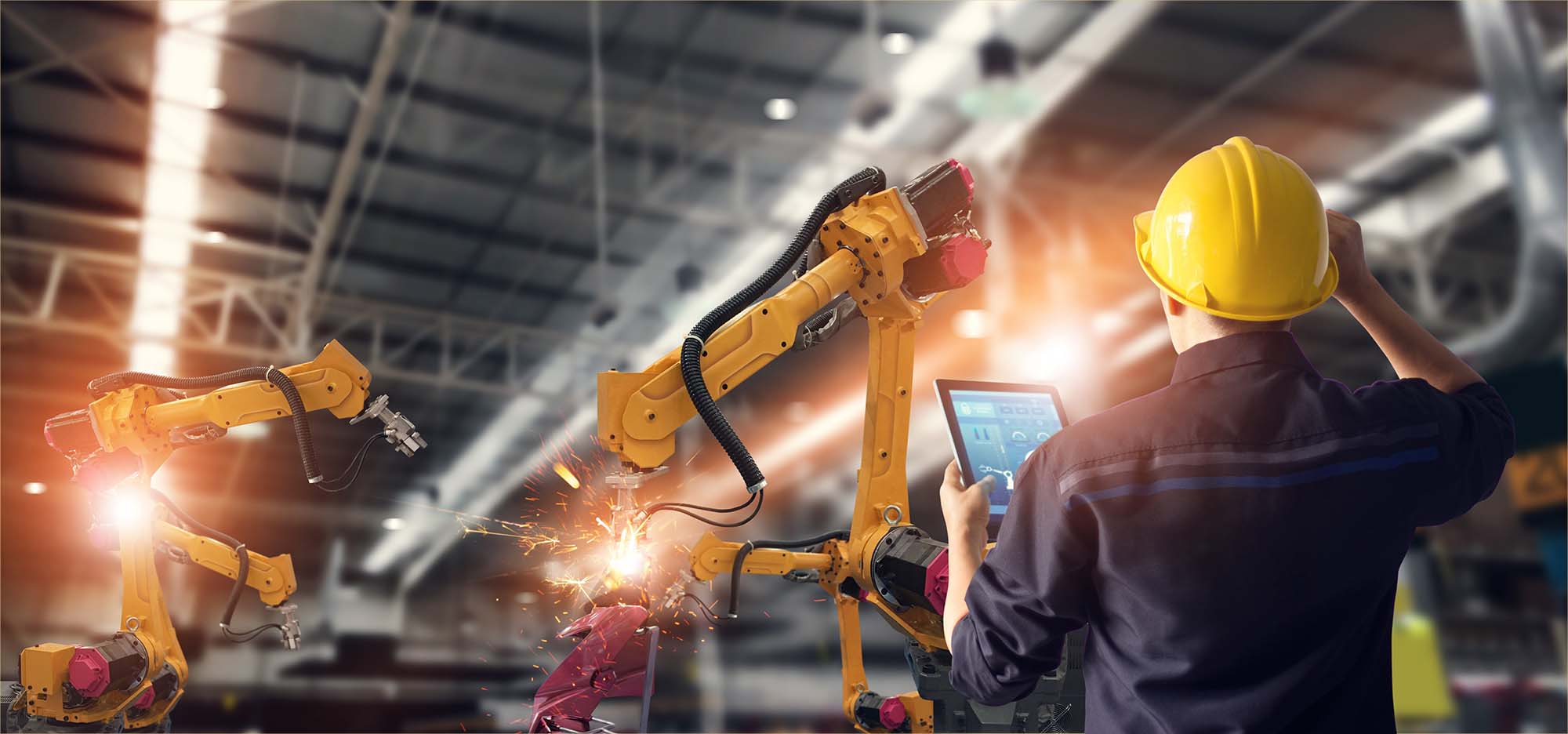 Accomplishments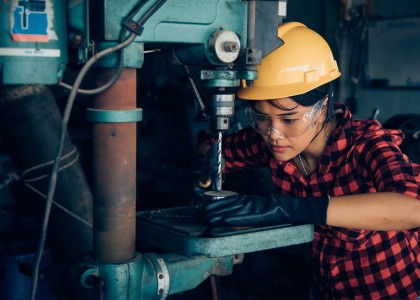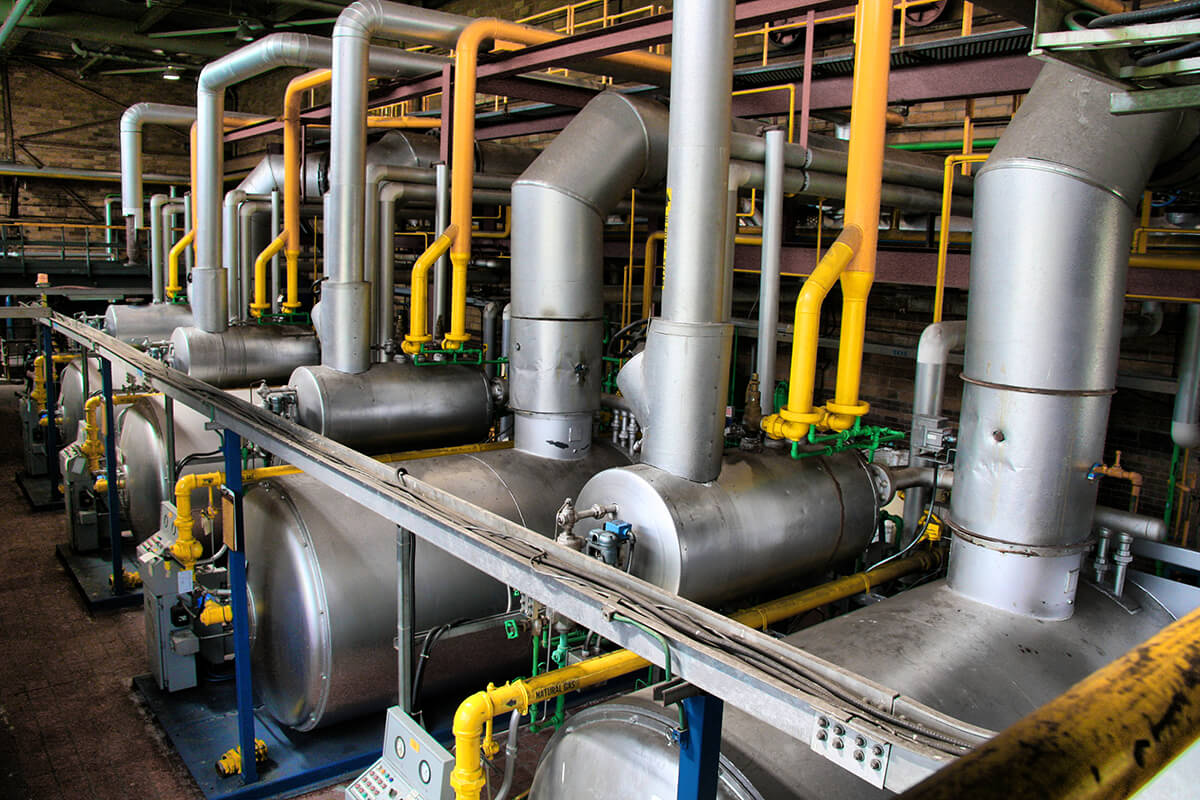 Infrastructure Investment and Jobs Act of 2021


ACEEE contributed proposals on energy and carbon efficiency programs, rallied peer organizations to support passage of the bill, and provided guidance to agencies to pursue transformative paths for industrial decarbonization.

Energy Act of 2020


ACEEE advocated to expand provisions for industrial RD&D and carbon reduction options, including carbon capture and utilization, and storage (CCUS) and green hydrogen.

House Report on the Climate Crisis (2019)


ACEEE hosted several sessions with industrial stakeholders to provide input and advised congressional staff throughout the report's development.

Energy Independence and Security Act of 2007


ACEEE worked with the motor industry to further refine and expand electric motor standards.

Energy Policy Act of 2005


ACEEE helped expand electric motor and motor-driven equipment standards, coordinating efforts of the Department of Energy (DOE)'s industrial programs and its Manufacturing Extension Partnership Program.

Farm Bill 2002


ACEEE advocated for the U.S. Department of Agriculture (USDA) to support energy efficiency and renewable energy investments in rural small businesses, ranches, and farms.

Energy Policy Act of 1992
ACEEE helped develop a provision that established energy efficiency
performance standards for electric motors and motor-driven equipment.
Strategies
Lower Hurdles for Adoption of Low-Carbon Technologies
Our research lowers hurdles (technical, informational, economic) for implementing low-carbon technologies by showing starting points for deployment, spurring pilots, and highlighting energy and nonenergy benefits to bolster business cases.  
Drive Energy and Carbon Management Across Industry
We engage corporations and support investors in promoting aggressive commitments to energy and carbon management, including science-based targets, optimization of production, strategic energy management (SEM), and deployment of smart manufacturing.   
Develop, Propose, and Implement Policies for Decarbonization
ACEEE hosts a convening of 60+ organizations to identify needs for industrial decarbonization, encourage government support, develop policy options, and work with legislators (federal, state, local) and government agencies to accelerate industrial energy and greenhouse gas reductions.    
Facilitate Difficult Conversations and Partnerships to Spur Action
We bring together diverse stakeholders to find common ground on critical policy and market challenges. Our convenings include the biennial Industrial Summer Study, which brings together hundreds of experts and publishes dozens of peer-reviewed research reports.
History
ACEEE launched its industrial energy efficiency work in the early 1990s with a focus on advancing equipment efficiency, particularly for motors. It explored how utility energy efficiency programs could reduce industrial energy use. To hone policy outreach, it began building partnerships across trade associations, industry, and labor organizations. Working with partners, ACEEE has had a major impact in multiple industrial areas.    
Noteworthy Reads
© 2023 All rights reserved.