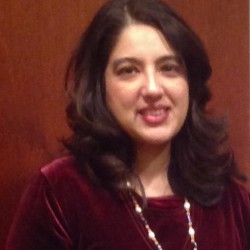 Senior Researcher, Industry Program
Pavitra Srinivasan conducts research and analysis on technologies, programs and policies that facilitate industrial decarbonization. She joined ACEEE in 2021.
Prior to joining ACEEE, Pavitra worked at ERG, Inc., as a public health scientist assessing and addressing environmental health, occupational risks and industrial hygiene across several industries and business settings. She has supported U.S. federal agencies in rule-making efforts and is experienced in interacting with and collecting input from stakeholders. Most recently as part of her doctoral research, Pavitra worked on an interdisciplinary team to better understand the technical, economic and behavioral aspects involved in the adoption of a novel green chemistry technology and renewable energy by the cement industry to mitigate carbon emissions.
Pavitra holds a doctor of public health and master of public health in environmental and occupational health from The George Washington University and a bachelor of science in microbiology and immunology from McGill University.
Areas of Expertise:
Low carbon technologies and renewable energy
Lifecycle and techno-economic assessment
Behavioral aspects of technology adoption