ACEEE is excited to introduce a new professional membership and outreach initiative called the North American Strategic Energy Management Collaborative (SEM Collaborative).  The SEM Collaborative is a project of ACEEE that will operate in accordance with the Charter of the Strategic Energy Management Collaborative developed and approved by the SEM Collaborative Board.
Many organizations, including the U.S. Department of Energy and Natural Resource Canada, consider the systematic management of energy by large energy consuming facilities – a practice known as strategic energy management, or SEM – to be one of the largest opportunities for energy efficiency programs to save energy. A recent study by ACEEE determined that a robust expansion of SEM programs could reduce energy use in the industrial sector by 16 terawatt-hours (TWh) of electricity and 218 trillion British thermal units (TBtu) of natural gas by 2025. Companies could save $4.6 billion and carbon emissions could drop by 26 million metric tons (MMT)[1].  
To realize SEM's game-changing potential, the SEM Collaborative's goal is to improve the effectiveness of existing SEM programs, grow the number of programs in the US and Canada, and enhance the skills of thousands of workers. The SEM Collaborative will establish a community of practice by carrying out the following activities: 
Holding training and networking events 
Creating and disseminating informational materials on best practices  
Providing on-line educational resources 
Convening working groups to share best practices and insights on priority topics 
Conducting research and publishing the findings in white papers and reports 
The SEM Collaborative will also engage policy makers and other stakeholders to encourage them to support SEM programs in general and effective program design in particular. The SEM Collaborative will coordinate with the regional collaboratives (see Related Items) and other organizations on research and engagement projects. It will also serve as an international clearinghouse for information on energy management programs and practices. The SEM Collaborative will be a resource that utilities and other entities can access when setting up new SEM programs. 
To learn more about the SEM Collaborative and to get involved, join the mailing list today! It's free, and you'll receive information on SEM research and upcoming events.
Research
July 2021 | NASEMC Database
The North American SEM Collaborative seeks to gather information on all North American SEM programs and relevant stakeholders. Please complete the survey through the link below to participate in our efforts.
May 2021 |  Strategic Energy Management Program Persistence and Cost Effectiveness Report
On behalf of the NASEMC, the Lawrence Berkeley National Laboratory and ACEEE jointly analyzed the cost effectiveness and prospective savings persistence of SEM programs across North America, surveying 24 active programs. The report provides the most comprehensive snapshot to date of strategic energy management.
August 2020 |  Negative Savings Focus Group
This focus group, organized by the NASEMC, interviewed 24 program administrators and implementers across 14 states to understand how negative savings are handled. This report out includes findings and their recommendations for the SEM industry.
Negative Savings Focus Group Results
Upcoming events
July 2021 | SEM Summit, Virtual 
Join the North American SEM Collaborative for the 5th Annual SEM Summit! The 2021 SEM Summit will provide a unique opportunity to virtually connect with the growing SEM community. This 2-day event will offer live presentations, cutting-edge research, and special breakout sessions. Join utility professionals, program administrators, evaluators, and other energy efficiency professionals to hear customer perspectives, get updates from regional SEM collaboratives, and interact with the SEM experts.
Sponsors
Gold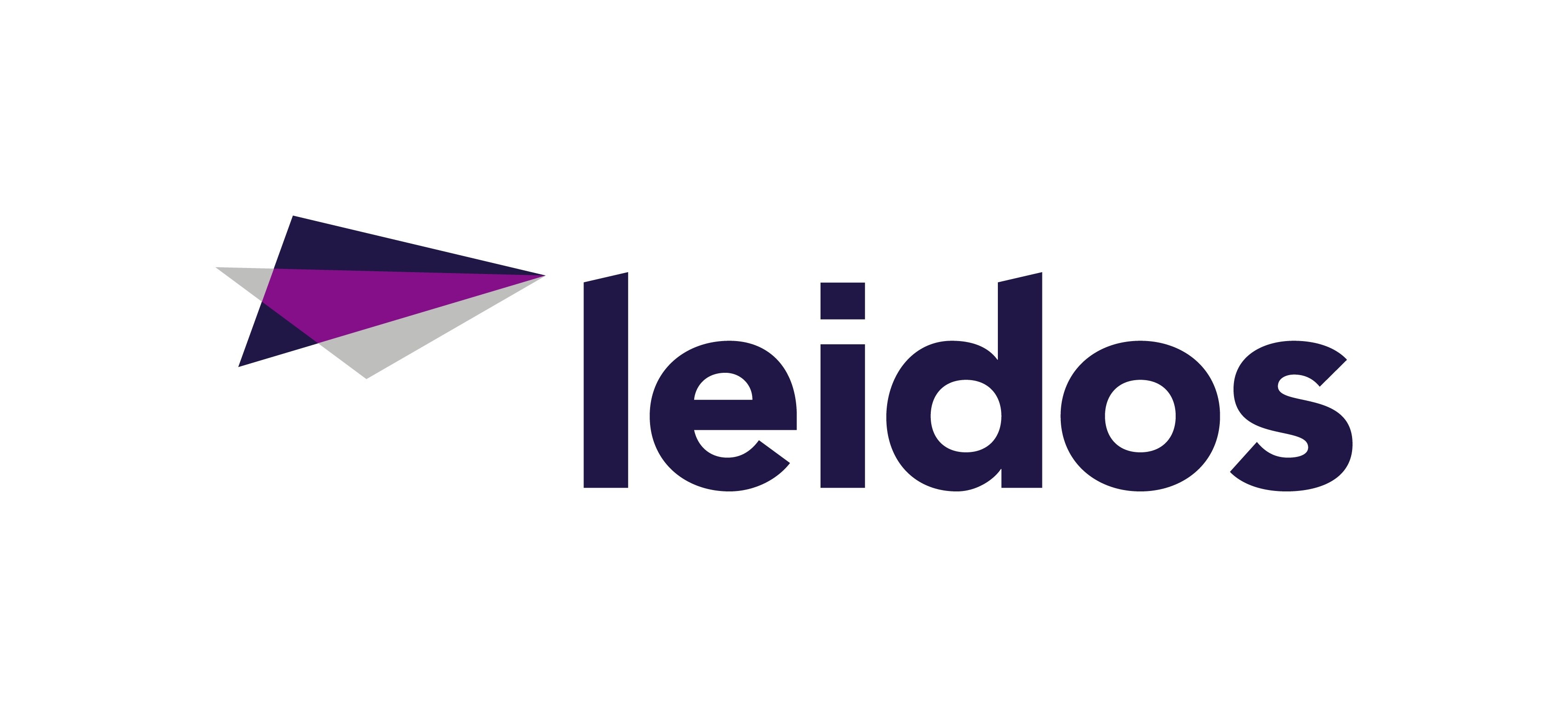 Silver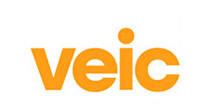 Follow NASEMC on social media to learn more about upcoming webinars, conferences, and networking opportunities. For more information on becoming a sponsor, contact Andrew Whitlock.
Membership

We want you to be involved in our organization! We depend on you to fulfill our mission: to accelerate adoption of Strategic Energy Management (SEM) and enhance the effectiveness of SEM offerings across the C&I sectors by providing leadership, strategic direction, and innovation to collaboratively develop solutions to SEM expansion, implementation, technical, market or policy challenges.  

Your input, participation, and expertise will help guide us and ensure that we provide the most value to you and your organization. There are many ways for you to get involved:

Membership Benefits:

 

Board Members

The SEM Collaborative is led by a board of SEM leaders who are committed to elevating and accelerating how SEM is practiced across North America.  This group is interested in increasing our representation from diverse perspectives, including from different organization types, different regions, and other forms of diversity.  We welcome other persons potentially interested in supporting SEM Collaborative efforts as board members.  Please reach out to Neal Elliott to express interest.

 

Wendy Gibson, LEED AP, PROSCI Change Management, Energy Trust of Oregon

Wendy Gibson has worked in the facilities and sustainability field for over 13 years and has been passionate about SEM since 2012. Since that time, Wendy has worked to ensure that every organization, institution, and company has the opportunity to experience the success she saw through SEM. Wendy first came to SEM as participant and was a commercial SEM coach from 2015 – 2020. Wendy now leads Energy Trust of Oregon's Existing Buildings Program that includes, among other things, SEM.

Wendy has a BS in Sociology and is an expert in identifying O&M efficiency opportunities by focusing on the people side of buildings. She enjoys supporting organizations through the change management process as they integrate SEM best practices into their company to ensure persistent savings. Wendy believes that SEM can work in any organization regardless of size, industry, or culture. She is also a skilled presenter and facilitator and enjoys all aspects of bringing people together to learn from one another.     

Greg Baker, VEIC 

Greg is an Engineering Manager in VEIC's Engineering Division and has more than 16 years of experience in the energy efficiency field. Greg has worked both in a technical role as an energy consultant and in sales as a key account manager. He has worked almost exclusively with large commercial and industrial customers. 

In addition to his Engineering role, Greg is also leading VEIC's Strategic Energy Management (SEM) program efforts in the states of New York and Vermont. He also serves as a lead advisor to Hawaii Energy on effective SEM program design and delivery. Greg holds a Bachelor of Science degree in Mechanical Engineering from the University of Pennsylvania.

 

Chad Gilless, Stillwater Energy 

Chad leads Stillwater Energy, a firm focused on SEM design and delivery.  He led the turnaround of NEEA's foundational SEM program and since then has led SEM programs and workshops across the North America and elsewhere.  Chad chairs the US ISO Energy Management Committee, and he was a principal author of ISO 50001 as well as other international energy management standards.   

Chad served on the leadership team for the Northwest SEM Collaborative, a group he has been actively involved with since its inception.  Chad co-chaired the 2017 ACEEE Industrial Summer Study in Denver. 

 

John Nicol, Leidos 

 John has designed and implemented Strategic Energy Management (SEM) programs since 2004. He has more than 35 years of experience in energy engineering and energy program management.  Mr. Nicol has designed, launched, and directed four large energy efficiency business programs in Wisconsin, Illinois, Massachusetts and Hawai'i. He also has worked with industrial facilities to improve their energy efficiency in Romania, Lithuania and Belarus.  

Mr. Nicol is currently on the board of the Midwest Energy Efficiency Alliance and the Compressed Air Challenge. He has a M.S. degree in Mechanical Engineering from the University of Illinois. He has specialized in the design and implementation of programs that have met the needs of the Industrial Sector, including developing the Practical Energy Management© tool and Energy Efficiency Best Practice Guidebooks for Paper, Metal Casting, Plastics, Ethanol, Dairy Processing, and Water/Wastewater industries.

 

Walt Tunnessen, CEM, U.S. EPA  

Walt Tunnessen is the National Program Manager for the U.S. EPA's ENERGY STAR program for Industry where he leads initiatives with manufacturing sectors to identify energy management best practices.  He has managed the development of the first sector-wide energy performance benchmarking tools for multiple industrial sectors that now provide the basis for ENERGY STAR certification.  Walt has also created numerous ENERGY STAR strategic energy management resources, contributed to the ISO 50001 standard, designed the ENERGY STAR Challenge for Industry recognition program, and helped developed the ENERGY STAR Energy Treasure Hunt guide.  

Walt earned a MS from the Lally School of Management at Rensselaer Polytechnic Institute, a MSEL from Vermont Law School, a BA from the University of Pennsylvania, and is a Certified Energy Manager (CEM) by the Association of Energy Engineers. 

 

Peter Bassett, Energy Performance Services  

Peter is President and owner of Energy Performance Services (EPS), a company which has specialized in industrial energy efficiency and energy management for over 27 years.  Working with companies in North America, Asia, South America and Africa, Peter has extensive experience with the development and implementation of energy efficiency projects, development of markets for energy efficiency services, design, and delivery of EE programs and EE training.  

Peter has expertise in the implementation of energy management systems such as ISO 50001 and 50001-Ready, energy management information systems (EMIS) and Strategic Energy Management (SEM).  

 

Giselle Procaccianti, PMP, Northeast Energy Efficiency Partnerships

Giselle is the Technology & Market Solutions Manager at NEEP. She focuses on the development, implementation, and tracking of regional strategies to accelerate the adoption of strategic energy management (SEM) practices, smart energy homes and buildings and variable refrigerant flow (VRF) technology. Prior to joining NEEP, Giselle served as the first Director of Energy, Technology, and Management at the Massachusetts Department of Transportation and an energy program manager at Draper. Giselle holds a Bachelor of Science degree in environmental physics and analytical chemistry and a Master's degree in environmental engineering from the University of the West Indies.

 

Derek Okada, Southern California Edison

Derek is a Senior Manager with SCE's Energy Efficiency (EE) Program team and has over 20 years of experience from working in the electric utility, media/publishing, information technology, automotive and financial services industries.

Derek currently oversees a team of program managers responsible for administering thirty-eight (38) of SCE's Energy Efficiency programs for the Commercial, Industrial, Agricultural, and Public sectors. These include EE programs for Custom, Deemed, Retrocommissioning, Midstream Lighting and Food Service, New Construction, Normalized Metered Energy Consumption (NMEC), Strategic Energy Management (SEM), Trade Professionals, Local Government Partnerships, Institutional Partnerships, Regional Energy Networks (RENs) and On-Bill Financing.  Previously, Derek led SCE's Demand Side Management (DSM) Planning & Integration team.

Derek formerly worked for the Los Angeles Times/Tribune Company, Ingram Micro, Toyota Motor Sales, USA and Arthur Andersen LLP and has a Bachelor of Arts degree from UCLA and a Master of Arts degree from the University of Chicago.  Derek has worked for SCE for the last 13 years.

 

Chellie Jensen, PE, Idaho Power

Chellie Jensen has been part of the Idaho Power Commercial and Industrial Energy Efficiency team since 2009, specifically working on Custom Projects and Strategic Energy Management as a Senior Engineer. Chellie's 22 years of experience includes working as an engineer for two of Idaho's largest industrial customers. Chellie graduated from Montana Tech in 1999 with a BS in Mechanical Engineering and is a registered Professional Engineer in Montana and Idaho. She and her husband Travis have two boys; Jackson (9) and Will (7).  She enjoys skiing and mountain biking with her family (while she can still keep up with her boys) as well as knitting, making sourdough and kombucha, running, and playing volleyball (pre-pandemic.)

 

Katie Dooley, NYSERDA

Katie leads the Strategic Energy Management (SEM) program at NYSERDA. She designed and launched the initial program to the industrial sector in New York in 2016 and has since grown the program to include water resource recovery facilities and the commercial sector.  In addition, Katie works with industry groups and stakeholders to incorporate standardized tools and best practices into the evolution of the program and shares out lessons learned.

Katie earned her degree in Political Science from the State University of New York at Albany, and a M.B.A. in Sustainable Business from Marylhurst University.

Past Events

 

August 17, 2020 | SEM Summit, Virtual 

Hosted by the North American SEM Collaborative, the 2020 Virtual SEM Summit will provide a unique opportunity to explore how SEM is contributing to commercial and institutional markets across North America. This event will offer live presentations, cutting-edge research, and special breakout sessions. Join utility professionals, program administrators, evaluators, and other energy efficiency professionals to hear customer perspectives, get updates from regional SEM collaboratives, and interact with the SEM community.

View 2020 SEM Summit Presentation

NASEMC Webinar Series

The North American SEM Collaborative is starting an SEM webinar series that will provide value based on urgent issues as well as longer-term challenges and opportunities, feature regional highlights as well as updates on our other research and projects, and include guest speakers as well as engaging polls and surveys to foster collaboration and support continued elevation of the SEM community. The webinars lead up to the SEM Summit on August 19th, with the following webinar topics and dates:

SEM 2030 – Wednesday, August 5, 2020 at 2:00 PM EST

SEM & Diversity, Equity, and Inclusion - Tuesday, July 7, 2020 at 2 PM EST

COVID-19 and SEM - Tuesday, April 7, 2020 at 2:00 PM EST.

SEM&V: 2020 State of the Union – Wednesday May 6, 2020 at 2:00 PM EST 

IDSM+SEM – Thursday, June 4, 2020 at 2:00 PM EST  

NASEMC Webinar: SEM Lite – Thursday, February 25, 2021 at 2:00 PM ET

SEM programs initially focused on large industrial and commercial end-users.  In recent years, programs have begun working with smaller and smaller sites… enter SEM Lite!  This webinar will cover the different aspects of SEM Lite, where it is and where it is headed.  Join us.

2020's SEM Success Stories

Wednesday Dec 16 at 11 AM PST/2 PM EST

2020 has been a year of challenges—but it has also been a year of progress. Our Strategic Energy Management efforts have dealt with curveballs, overcome obstacles, and discovered positive and exciting trends for the future. Join us to hear success stories from program administrators, implementers, evaluators, and stakeholders, and learn how we can take this momentum into 2021.

August 12, 2019 | 3rd Annual SEM Summit, Portland, OR

Strategic Energy Management (SEM) programs are changing the way utilities and program administrators interact with large industrial, commercial, and institutional customers. To seize on this development, dozens of stakeholders have collaborated to launch a new initiative, the North American SEM Collaborative (NASEMC), to create a community of practice to advance the success of energy management programs. The third annual SEM Summit was their first official event and it introduced the Collaborative and its plans to the public.

The Summit took place at the same hotel as the ACEEE 2019 Summer Study on Energy Efficiency in Industry. This event introduced participants to NASEMC leadership, the Collaborative's activities, and provided opportunities to become involved.

The Summit built on the success of prior summits, addressed participant's key needs, and advanced SEM program efforts throughout North America.

Agenda items included:

Discussion of collaboration between NASEMC and regional SEM collaboratives
Presentations of successful implementation practices
Barriers and opportunities for more success
When and where to include ISO 50001 and DOE's 50001-Ready program
Measurement and verification (M&V), and persistence of energy savings
Strategies to get customers and corporate leaders to act

Check out our blog post summary of the event, and view our photo gallery. 

 

August 15, 2018 | SEM Summit, Pacific Grove, CA 

 

August 15, 2017 | SEM Summit, Denver, CO 
Connect:
[1] Unger, L. 2018. "Doing Our Part: The Contribution of Energy Efficiency Policies to Meeting US Climate Goals
Members
The NASEMC thanks the following Members for their commitment to our shared cause:
Gold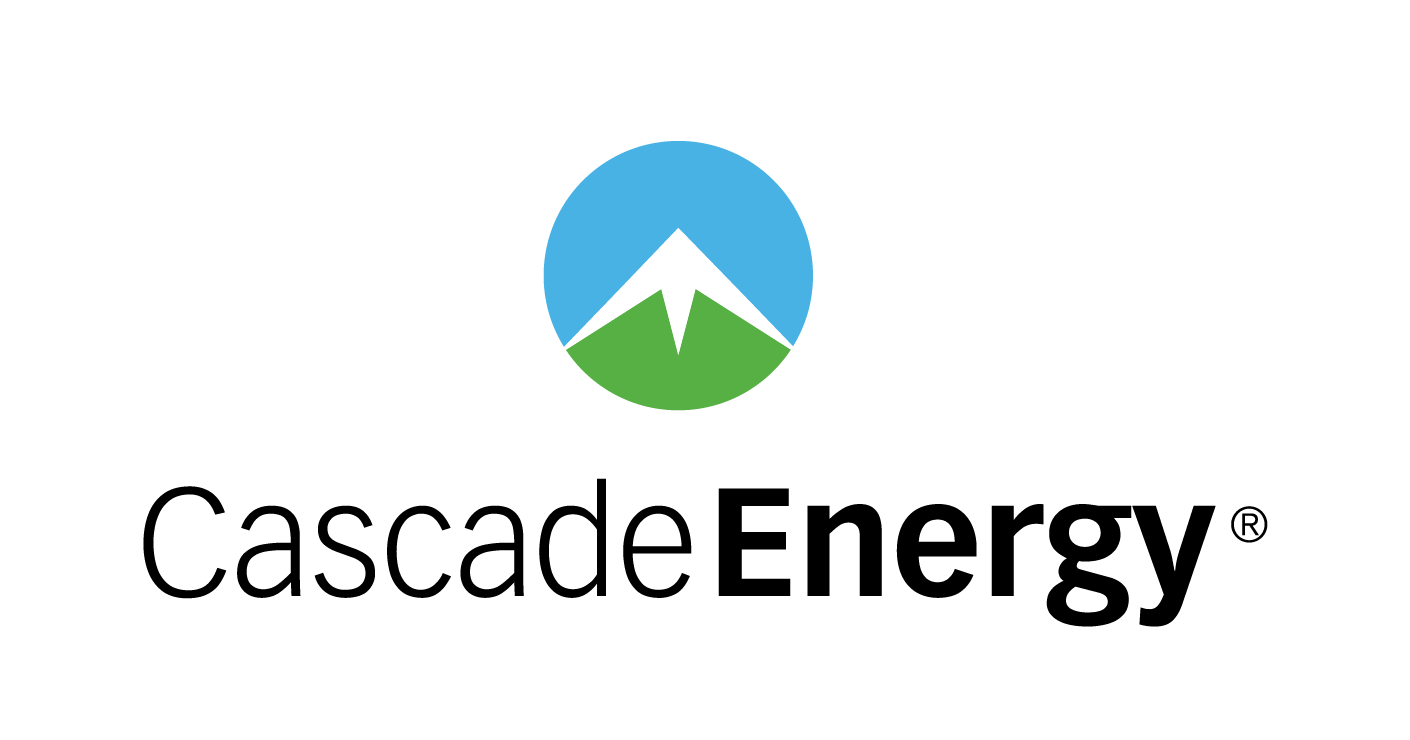 Silver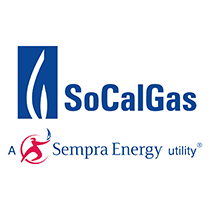 Bronze