—ACEEE's Call to Action for Energy Efficiency
Through energy efficiency, the United States can halve domestic energy use and associated greenhouse gas emissions by 2050. This ambition, vital to preventing the worst effects of climate change, will not be realized without bold mobilization of efficient technologies and strategies. ACEEE is committed to meeting this urgent challenge. Our Call to Action lays out our vision for tackling climate change and the milestones we aim to reach by 2030. We document our progress to meeting those objectives in our annual report and other impacts highlighted here.
ACEEE in the News
A few of our favorite media highlights from the past month:
The

Electrify This!

podcast featured Peter Huether, ACEEE senior research associate for transportation, discussing state electric vehicle policies.

Bloomberg Law

quoted ACEEE senior director for research Nora Esram on federal building construction supporting low-embodied-carbon materials.

The Utility Scorecard was covered by outlets including the

Birmingham News

,

WABE Atlanta

, and

Utility Dive

.
---
Testimonials
"ACEEE is needed more than ever on our carbon-challenged planet, so let's do everything we can to make its next 40 years even more productive."
—Dan Reicher, executive director of Stanford University's Steyer-Taylor Center for Energy Policy and Finance
 "ACEEE has played an indispensable role in tracking [efficiency] progress, pointing to challenges and opportunities and keeping our eye on the prize: getting the biggest bang out of every dollar spent on energy."
—Susan Tierney, senior advisor, Analysis Group
"For more than 10 years, ACEEE has been my go-to source for in-depth research, thought leadership, and industry connections for all things energy efficiency."
—Pete Curtice, CEO, American Efficient
"For new energy approaches to thrive, it's vital to have strong policy and technical analysis, credible research, and collaborative outreach. ACEEE provides that support and much more."
—James J. Judge, chairman, president, and chief executive officer, Eversource Energy
"We're really, really proud of ACEEE for this increased emphasis on equity and how important it is."
—Maribeth DeLorenzo, sustainability director of the District of Columbia
---
2022 Annual Report
---
Annual Reports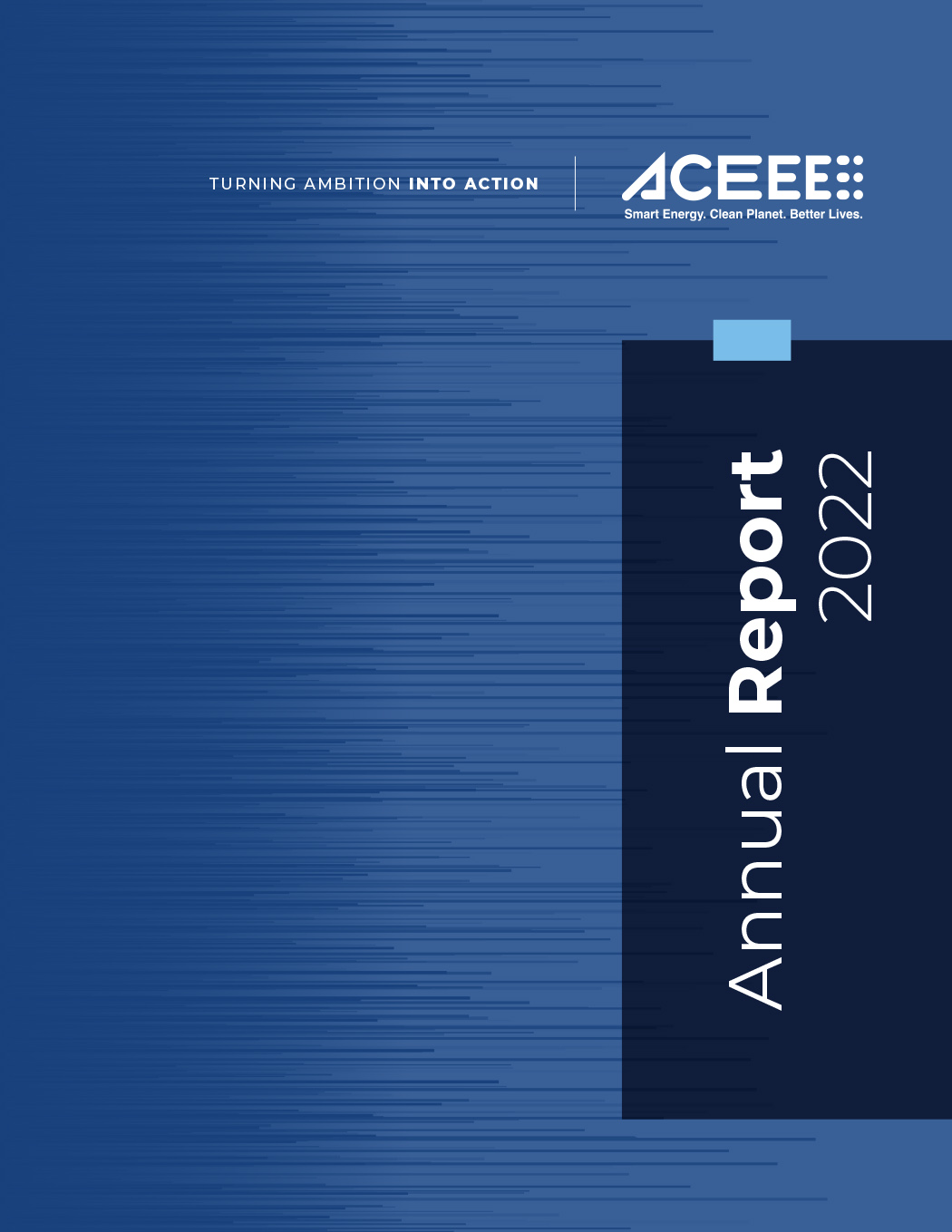 2022 Annual Report
Where We've Been
© 2023 All rights reserved.