FAQs
Most Recent ACEEE Award Winners
2022 Summer Study Buildings Champion Award Recipients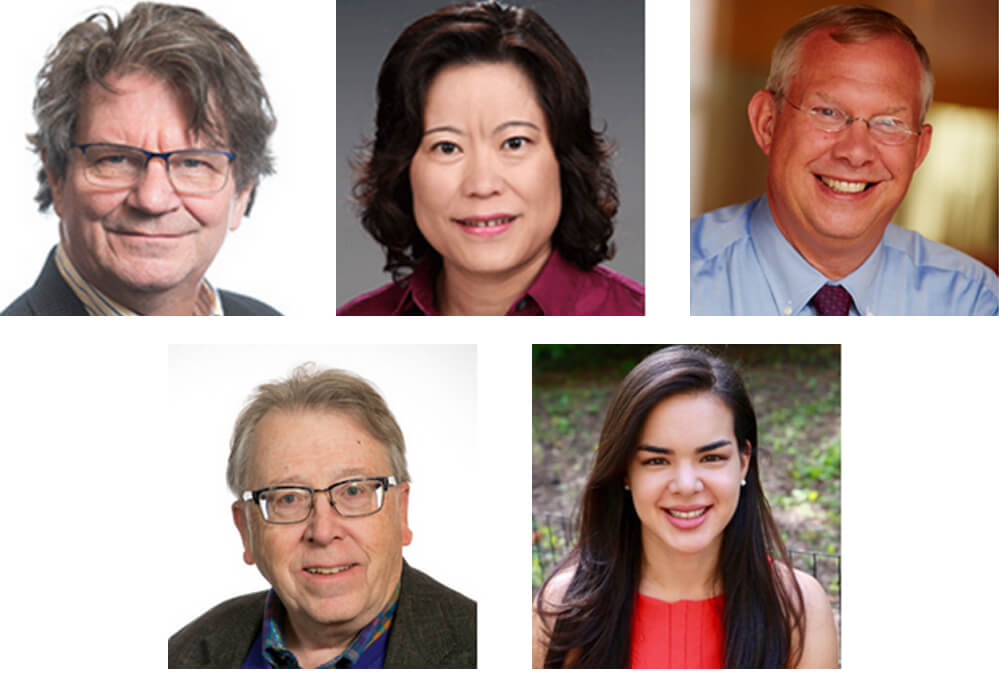 (Top left to right) Reid Hart, Pacific Northwest National Laboratory (research and development); Bing Liu, Pacific Northwest National Laboratory (implementation and deployment); Clay Nesler, The Nesler Group (lifetime achievement); Wally Nixon, Arkansas Public Service Commission (energy policy); Lauren Salz, Sealed (young professional)
2021 Summer Study Industry Champion Award Recipients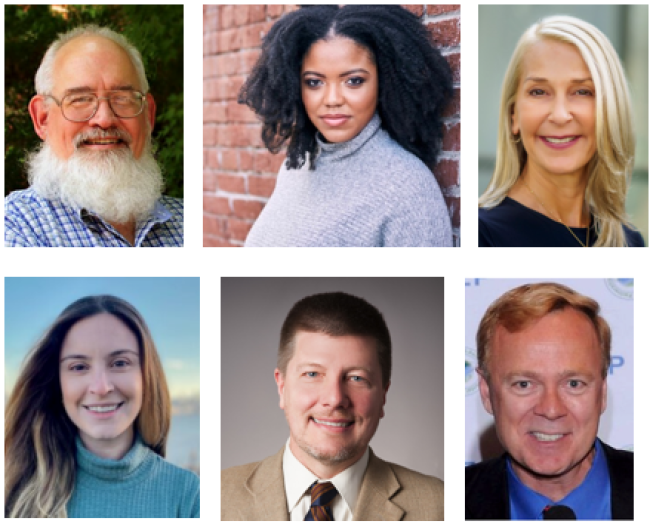 (Top left to right) Michael Stowe,​ Advanced Energy (industrial leadership; Chante Harris​, SecondMuse (research and development); Lauren Casentini​, Resource Innovations (energy policy); Cristina Garcia​, Building Electrification Institute (young professional); 
Todd Amundson​, Bonneville Power Administration (lifetime achievement); Peter Gourlay​, Posthumous (implementation and deployment)
2020 Summer Study Buildings Champion Award Recipients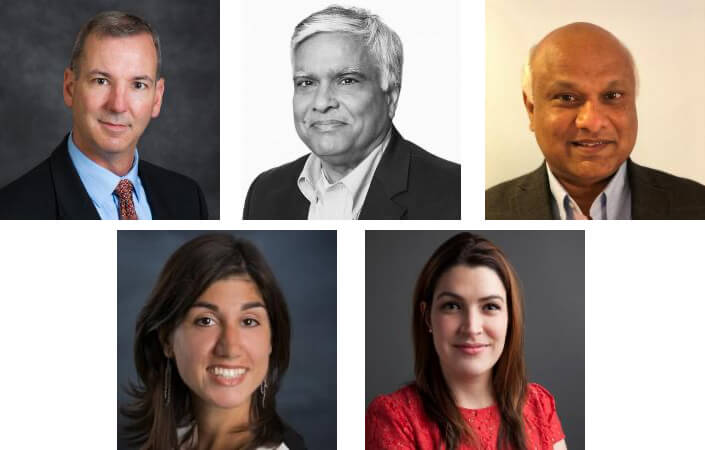 (Top left to right) Frank Gundal, Implementation & Deployment; Ashok Gupta, Lifetime Achievement; Srinivas Katipamula, Research & Development; Maria Stamas, Energy Policy; Ellen Zuckerman, Young Professional
2019 Summer Study Industry Champion Award Recipients
2018 Summer Study Buildings Champion Award Recipients
2017 Summer Study Industry Champion Award Recipients
2016 Summer Study Buildings Champion Award Recipients
Learn more about the 2016 Champion Award Winners in the award announcement press release and on the 2016 ACEEE Summer Study on Energy Efficiency in Buildings website. 
---
Special ACEEE 30th Anniversary Awards Celebrate Visionaries and Leaders
ACEEE presented special 30th Anniversary awards on December 7, 2010 to individuals and organizations who have made outstanding contributions to the field of energy efficiency. ACEEE's year-long activities celebrating its 30th anniversary as an organization culminated in two days of conferences focusing on policy and analysis: Energy Efficiency -- Advancing Our Economy, Environment, and Security.
Previous ACEEE Award Winners
Buildings | Industry | Exemplary Program
---
ACEEE periodically recognizes the leaders in our field through awards. The Champion of Energy Efficiency Awards have been given biennially at our Summer Study on Energy Efficiency in Buildings. Due to growing interest, we are expanding the "Champions Awards" to include industrial categories, beginning with the 2003 Summer Study on Energy Efficiency in Industry. ACEEE also periodically recognizes special achievement in key areas, such as our recent awards for the nation's top energy efficiency programs profiled in America's Best: Profiles of America's Leading Energy Efficiency Program.