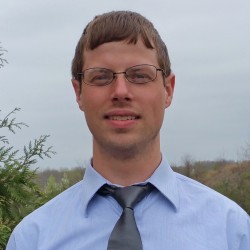 Senior Researcher, State Policy
Weston is an ACEEE alumni as of 2023.
Weston Berg conducts research, analysis, and outreach on energy efficiency policy areas including utility regulation, state government policies, and building energy codes, and leads development of ACEEE's annual State Energy Efficiency Scorecard report and State Energy Efficiency Policy Database. He joined ACEEE in 2016.
Prior to joining ACEEE, Weston worked at Marstel-Day, LLC as an environmental consultant providing regulatory and policy analyses to assist the Department of Defense in identifying multi-stakeholder solutions to strengthen mission sustainment and natural resources management in and around U.S. Air Force installations and neighboring communities.
Weston holds a master of science in environmental studies from the State University of New York College of Environmental Science and Forestry and a bachelor of arts in mathematics and film studies from the University of Rochester.