Residential Retrofits for Energy Equity (R2E2) is hosting a series of training webinars for potential applicants to the Department of Energy's Buildings Upgrade Prize (Buildings UP). The prize is awarding over $22 million in cash prizes and technical assistance to teams with winning ideas to accelerate equitable energy efficiency and building electrification upgrades in residential and commercial buildings. Applications to Buildings UP opened on February 18 and will remain open through July 18. See the full list of webinar offerings here.  
For questions about the Buildings Upgrade Prize, contact buildingsUP@nrel.gov. For questions about this webinar series, contact R2E2@aceee.org.
Note: Attendance is not required at Buildings UP webinars or related events in order to complete a Phase 1 submission, and attendance will not influence the scoring of your prize submission.  
R2E2 is a partnership of ACEEE, Elevate, Emerald Cities Collaborative, and HR&A Advisors that works to scale up affordable housing energy upgrades to lower energy bills and GHG emissions while advancing racial equity, local workforce development, and health goals. R2E2 is supporting the Buildings Upgrade Prize by providing training and technical assistance to applicants and awardees.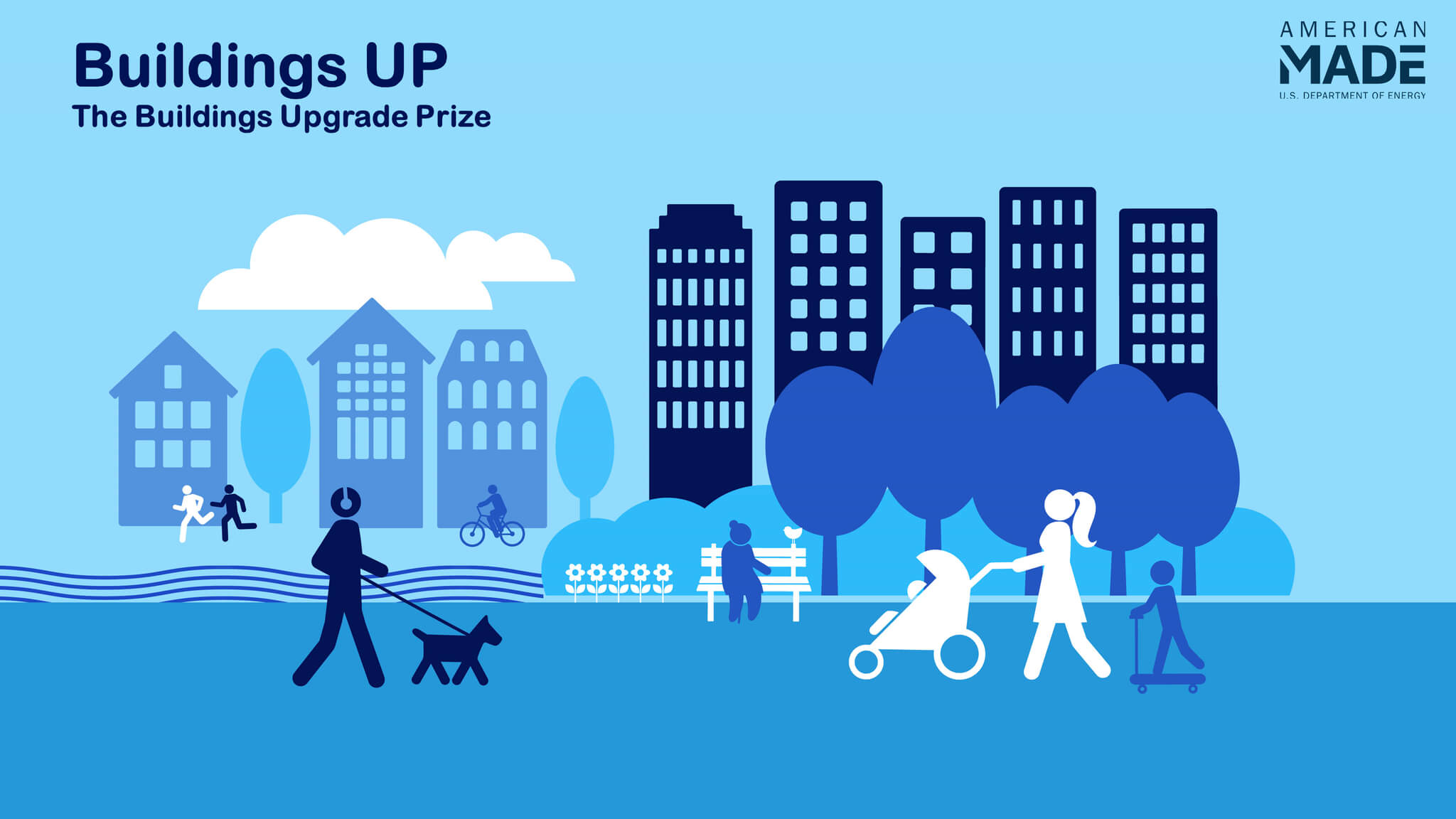 Table of Contents – Click to navigate quickly
Introduction to Community-Driven Planning
Monday, April 10, 1pm-2:30pm ET – Register here
This webinar focuses on how to develop authentic community partnerships and best engage frontline communities in the context of planning for building upgrades. Our speakers will identify ways to build stronger connections between agencies, local governments, community-based organizations, and community members; provide an overview of Community-Driven Climate Resilience Planning's planning principles and frameworks; and familiarize attendees with resources on effective strategies for community engagement.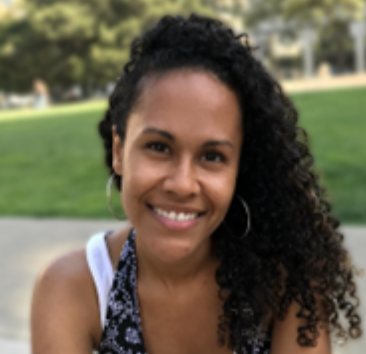 Corrine Van Hook Turner, Director, People's Climate Innovation Center
Corrine leads the overall vision and strategy for the organization and its programs, bringing a lens of racial equity and transformative movement building. Corrine's 20+ years of experience are deeply immersed in movements advancing social, economic, environmental and racial justice. She has continued to develop her leadership working with the Rockwood Leadership Institute, Greater New Beginnings Youth Services, Oakland Climate Action Coalition, and contracting with various organizations. Corrine was the former Co-Director of Rooted in Resilience (formerly Bay Localize), a grassroots organization working to catalyze a movement for more equitable, resilient communities. More recently, she served as the Program Manager and Director of Climate Innovation initially as a program, now grown to be a fiscally sponsored network partner of Movement Strategy Center (MSC). She currently serves on the steering committee of the California Trade Justice Coalition and board of New Buildings Institute (NBI). She holds a Bachelor's degree in Political Science from the University of California, Berkeley.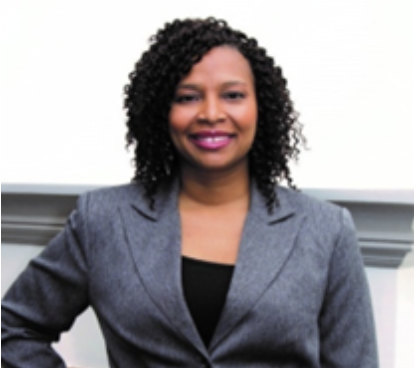 Jaime Love, Director of Programs, People's Climate Innovation Center
Jaime provides leadership, strategy and support to People's Climate Innovation Center programs that advance approaches to community-driven planning and movement building, while centering racial equity and whole-systems solutions. Jaime has over 20 years of experience in a variety of spaces including public health, philanthropy, and climate resilience, with a deep focus on racial justice and health equity. Her expertise ranges from program development and leadership, equity, policy advocacy, to communications and outreach. Jaime is a 2016 PLACES Fellow (Professionals Learning About Community, Equity, and Smart Growth), and has participated in multiple leadership programs including Rockwood Leadership Institute and Interaction Institute for Social Change. Jaime is currently on the board of the Blue Ash YMCA, Co-op Cincy, and Green Umbrella locally. Nationally, she sits on the PLACES Advisory Committee and the Sustainable Agriculture and Food Systems Funders (SAFSF) Policy Committee. She holds a master's degree from the University of Cincinnati in Health Promotion and a BS from Central Michigan University.
Accessing Funding Sources for Affordable Housing and Equity-Eligible Commercial Building Retrofits
Wednesday, April 12, 12:30- 2pm ET – Register here
A common barrier to scaling building retrofits is lack of sufficient funding. This is true of all building types, but most pronounced in affordable housing and underserved commercial buildings. In this webinar, we will discuss funding in detail: where it comes from (federal, state, philanthropic, utility, private sources), how it flows down to communities, and how different funding sources can work together to finance affordable housing and underserved commercial building retrofits. Presenters will speak to common challenges and barriers, exemplary programs, and specific, timely funding mechanisms to look out for, such as the Inflation Reduction Act and Environmental Justice Community Block Grants.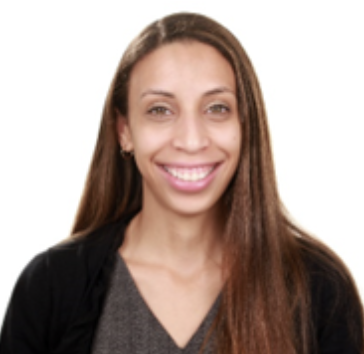 Angelina Benson-Glanz, Director of Special Projects, Elevate
In her role at Elevate Energy, Angelina is responsible for leading effort to expand affordable multifamily energy efficiency programs in California and Oregon, supporting program growth in the Midwest (Michigan, Missouri, and Wisconsin), and expanding their high-performance building services nationally. She oversees business development and multifamily programs in California and Oregon as well as engagements directly with affordable housing developers to integrate energy and water efficiency into new construction, rehabs, and on-going operations. She brings a wide range of experience from her work at the City of Chicago Mayor's Office where she developed and managed strategic partnerships with utilities and non-profits to coordinate and target outreach, program delivery, and incentives in neighborhoods with high energy use. She also brings her experience in business strategy consulting for Marakon Associates where she conducted in-depth market analysis, developed financial models, and created and implemented sales processes, tools, and reports for Fortune 500 industrial firms.
Energy Efficiency Programs 101
Friday, April 14, 1-2:30pm ET – Register here
This webinar will cover the fundamentals of energy efficiency programs. Attendees will learn about the various factors and organizational practices that influence the success of pursuing energy efficiency upgrades in affordable housing and underserved commercial buildings. Speakers will present the landscape of programs that teams might consider to advance energy efficiency and clean heating and cooling technologies in their communities, including their benefits and potential negative impacts. Lastly, we will take a deep dive into one or two select program models (e.g., one-stop-shops) to understand what it takes to stand up and implement these initiatives.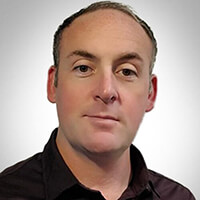 Henry Love, Principal Director, Municipal and Community Programs, Elevate Energy
Henry previously served as the Executive Director of the American Jobs Project. After graduating from Central Michigan University with a degree in Entrepreneurial Business and Finance, Henry provided consulting services to nonprofit organizations and small business owners. His work with nonprofits eventually led him to serve as the Assistant Director of Michigan Energy Options (MEO), a statewide nonprofit energy efficiency and renewable energy organization. In 2014, Henry helped start the American Jobs Project at BECI, eventually taking the role of Senior Project Manager. In 2016, Henry and several AJP alumni founded the American Jobs Project, a nonprofit organization. Henry has recently worked on paired leadership research at the Haas School of Business with leadership expert Dan Mulhern and currently serves on the board of Community Energy Services Corporation, a Berkeley nonprofit organization that implements energy efficiency and healthy homes programs.
Considerations for Underserved Commercial Buildings
Wednesday, April 26, 1:30-2:30pm ET – Register here
This webinar will introduce the concept of underserved, or equity-eligible, commercial buildings. Speakers will discuss reasons why certain commercial buildings are underserved, common barriers to pursuing upgrades in underserved commercial buildings, and potential strategies for overcoming or addressing those barriers. A focus of this webinar will be understanding how to craft a locally appropriate definition of "underserved commercial" and choosing which segments of building stock and/or community (e.g., by location, ownership type, business/entity type, building size, etc.) to target to maximize the benefits of energy efficiency in your community.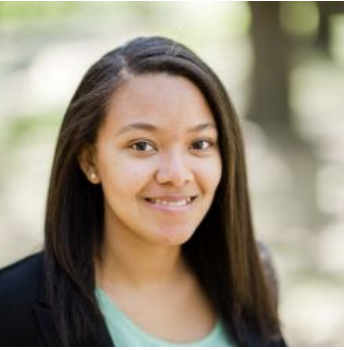 Carolin Tolentino, Research Analyst, ACEEE
Carolin Tolentino assists the Buildings Team with research on energy codes and low- and zero-energy buildings. She joined ACEEE in 2020. Prior to joining ACEEE, Carolin was an intern at ICLEI – Local Governments for Sustainability with the Sustainable Resources team. Before that, she interned with the Education Department at Urban Green Council.
Carolin earned a bachelor of arts in environmental policy and German studies from Rice University.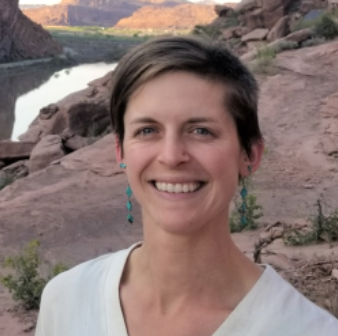 Carolyn Conant, Technical Assistance Coordinator, ACEEE
Carolyn works on ACEEE's Residential Retrofits for Energy Equity (R2E2) initiative, which provides deep technical assistance to state, local, and tribal governments as well as community-based organizations to jumpstart energy upgrades for single family and multifamily affordable housing, especially in frontline communities. She joined ACEEE in 2022. Prior to joining ACEEE, Carolyn managed Fort Collins Utilities' Bloomberg Mayors Challenge-winning residential energy efficiency program, Epic Homes. Before that she worked on municipal sustainability objectives, community engagement, strategic planning, and implementation related to the City of Fort Collins' Our Climate Future Plan, which centers equity and leads with race while working toward the community's clean energy, waste reduction, and carbon reduction goals.
Carolyn earned a master of arts in environmental sociology from Colorado State University and a bachelor of arts in social and cultural analysis and metropolitan studies from New York University.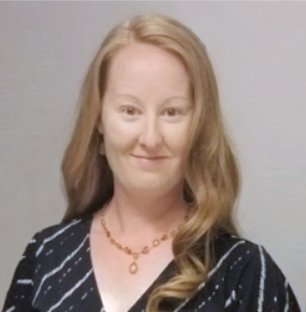 Amber Wood, Buildings Program Director, ACEEE
Amber directs the Buildings Program to increase energy efficiency and decarbonize buildings and homes through policies and codes at the federal, state, and local levels. She promotes best practices to enhance equity and affordability in the commercial, multifamily, and residential sectors. She joined ACEEE in 2021. Prior to joining ACEEE, Amber worked at the City and County of Denver as the energy program administrator in the Office of Climate Action, Sustainability, and Resiliency.
Amber holds a master of science in engineering systems from the Colorado School of Mines and a bachelor of science in civil and mechanical engineering from the Colorado School of Mines.
Drivers of Energy Efficiency in Affordable Housing
Friday, April 28, 1-2:30pm ET – Register here
Energy efficiency is particularly important in affordable housing. Because one of the benefits of energy efficiency interventions is lower utility bills, these upgrades can help to ensure rents and costs of living remain affordable. This webinar will explore energy costs in the context of total operating expenses in different types of affordable housing, introduce the drivers (or lack thereof) of energy efficiency upgrades, and offer suggestions for overcoming challenges. Attendees will learn how to make the business case for energy efficiency upgrades to affordable housing owners and developers.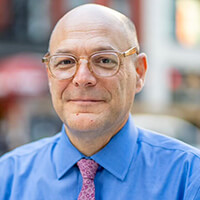 Jon Meyers, Partner, HR&A
During his initial tenure at HR&A, Jon was instrumental in creating an economic rationale for the re-use of the High Line in New York City.He served as the project manager for HR&A's work creating economic development strategies for downtown Columbus and Cincinnati, Ohio. Following September 11, 2001, Jon also managed the firm's work to support recovery efforts with the Alliance for Lower Manhattan.
Jon has deep experience advising public and private sector clients on the financing and implementation of complex real estate projects. Prior to rejoining HR&A in 2016, Jon served as the Chief Operating Officer of the Trust for Governors Island, where he was responsible for capital projects, operations, and finance for a complex redevelopment project in New York Harbor.
Jon holds a master's in business administration from Columbia University and a Bachelor of Arts in Geography from Dartmouth College.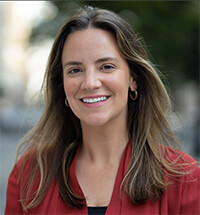 Callahan Seltzer, Principal, HR&A
Callahan supports public and private clients' development and policy goals. Callahan has over 14 years of real estate finance experience across private and public sector development projects. Callahan was previously the National Director of Housing for the Local Initiatives Support Corporation (LISC) where she managed LISC's affordable housing portfolio across 37 local offices and drove affordable housing finance design, preservation strategies and collaborations with investors, banks, philanthropies, and municipal partners. Prior to her work at LISC, Callahan had an independent consulting practice focused on assisting public and nonprofit clients with residential and commercial real estate challenges. She worked closely with local governments on economic redevelopment and small businesses, as well as a variety of district energy and sustainable infrastructure projects.
Callahan holds a master's in city planning from Massachusetts Institute of Technology, an M.A. from Georgetown University, and a B.A. from Ohio Wesleyan University.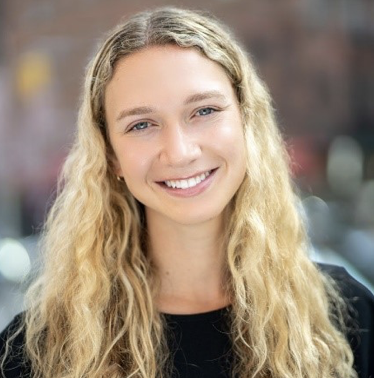 Hannah Glosser, Director, HR&A
Based in HR&A's New York office, Hannah works on master planning efforts, stakeholder and community engagement, and program design. Prior to joining HR&A, she was a Manager at 100 Resilient Cities (100RC) managing the 100RC Tools portfolio, which practically applied resilience theory to urban strategies and projects. This included leading ideation and capacity building workshops in cities, advising on tactical urbanism projects, and training cities and staff.
In addition, Hannah managed and developed external partnerships in the economic development, community engagement, and equity sectors that offered member cities innovative solutions to address their needs. She also was the project manager for the social infrastructure program and pilot in Cali, Colombia. Hannah worked at the Council on Foreign Relations and Global Strategy Group before joining 100 Resilient Cities.
Hannah has a Bachelor of Arts in Political Science and Education from Colorado College.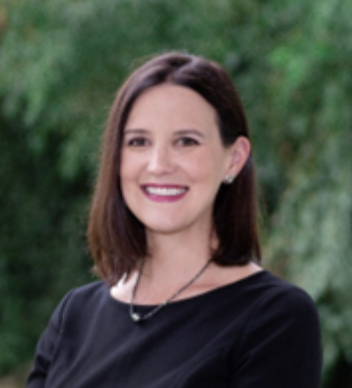 Lauren Ross, Senior Advisor, Housing and Sustainability, U.S. Department of Housing and Urban Development
Lauren Ross is the Senior Advisor for Housing and Sustainability in the Multifamily Office at the U.S. Department of Housing and Urban Development. She works across the department to help make its assisted-multifamily portfolio greener, healthier, and more resilient. She came to HUD from the American Council for an Energy Efficient Economy (ACEEE) where she served as Senior Director of Policy, overseeing state and local policy work as well as utility regulation. Much of her career, she has worked to expand policies and programs to advance clean energy in affordable housing. In her role at HUD, she continues to promote clean energy as a tool to make communities more economically vibrant, healthier, and adaptable in the face of climate change. Lauren has a PhD in Urban Sociology from Temple University.
Choosing your Building Upgrade Zone: Structural Equity Considerations
Wednesday, May 10, 1:30-3pm ET – Register here
This webinar introduces the concept of energy equity and gives an overview of how disinvestment in communities has contributed to the problem of inefficient, unhealthy, and expensive-to-operate residential and commercial building stock. Our speakers will offer guiding strategies for choosing your building upgrade zone by prioritizing procedural equity, lived experience considerations, and data availability to decide which buildings or segments of communities to focus on when planning for upgrades. Attendees will also be introduced to several data tools that can assist you in choosing residential and commercial buildings to include in your building upgrade zone.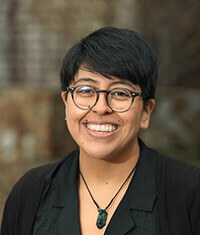 Diana Morales, Research Analyst, ACEEE
Diana conducts research related to energy efficiency and clean energy policy led by local governments in cities and metropolitan regions in the US. She also contributes to the City Scorecard. Diana joined ACEEE in 2021. Before joining ACEEE, Diana worked at the US Green Building Council. Diana holds a master of sustainability with a focus on urban and energy systems from Chatham University and a bachelor of arts in psychology and anthropology from Indiana University of Pennsylvania. Diana has conducted extensive research on the intersections between the built environment, renewable energy, and inclusive sustainable urban development.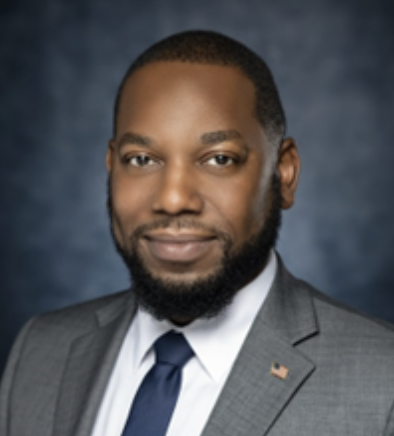 Tony G. Reames, Deputy Director for Energy Justice, DOE Office of Economic Impact and Diversity
Dr. Reames is the Deputy Director for Energy Justice at the U.S. Department of Energy. He leads the Office of Energy Justice Policy and Analysis in the Office of Economic Impact and Diversity. Reames was most recently an associate professor of environment and sustainability at the University of Michigan, where he established the Urban Energy Justice Lab and the Energy Equity Project, focusing on research and solutions to the production and persistence of racial, income, and geographic energy-related disparities. Reames also served as a commissioned officer in the U.S. Army Corps of Engineers and worked in both the private and public sectors as a licensed professional engineer. He earned a B.S. in Civil Engineering from North Carolina Agricultural & Technical State University, a Master of Engineering Management from Kansas State University, and a Ph.D. in Public Administration from the University of Kansas.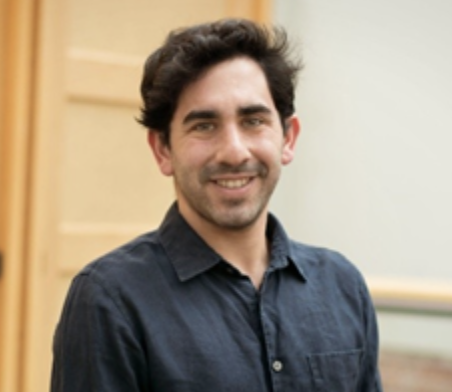 Michael Reiner, Policy Analyst, DOE Office of Economic Impact and Diversity
Michael leads efforts to develop an energy poverty research framework and supports the agency's implementation of the Justice40 Initiative. Michael was previously a fellow in DOE's Building Technologies Office supporting the Building Energy Codes Program and its work on building energy resilience. Michael holds an MS in Mechanical Engineering from the University of Michigan and a BS in Environmental Engineering from Northwestern University.
Building Upgrades: An Opportunity for Workforce and Economic Inclusion
Thursday, May 11, 12-1:30pm ET – Register here
This webinar introduces strategies that will leverage residential and commercial retrofit projects toward realizing workforce diversity and economic inclusion. It will cover why leveraging retrofits for community benefits is important and identify challenges to employing a diverse workforce and implementing economic inclusion strategies. Speakers will offer guidance on how to develop project requirements for workforce diversity and economic inclusion and how to identify partners who can help project teams realize their workforce goals.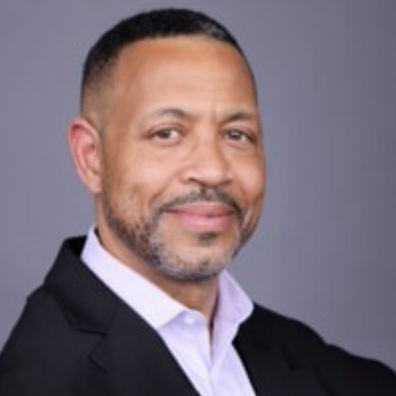 Daryl Wright, Chief Strategy Officer, Emerald Cities
Daryl has had over 15 years' experience in senior leadership roles as a Senior Director and Vice President at YouthBuild USA and as Board President at Dorchester Bay Economic Development Corporation. Also, he serves on the board of the Root Cause Institute. Before coming to Emerald Cities, Daryl was Principal Consultant at Proprentice Knight a consulting firm working with clients on community engagement, workforce, and supplier development in high-demand sectors. Daryl has extensive experience building and sustaining collaborations focused on successful outcomes for individuals living in low-income communities. He has expertise in community development, workforce development, and youth development. He has worked with community-based organizations, unions, business associations, and employers developing innovative programs and taking them to scale. He is the author of 50 publications, most written under government contracts.
Daryl has a master's degree in urban and environmental policy and planning from Tufts University.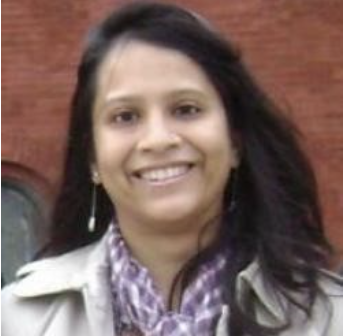 Rohini Srivastava, Senior Researcher, ACEEE
Rohini conducts research on new technologies, practices, and programs to increase energy efficiency in buildings. Specific research areas include innovative program approaches, the multiple benefits of efficiency retrofits, and workforce skills needed to advance high-performance building technologies and zero-energy buildings. Prior to joining ACEEE in 2018, Rohini was a contributing researcher for the U.S. Department of Energy's Consortium for Building Energy Innovation and the U.S.-India Centre for Building Energy Research and Development. Rohini is a registered architect in India and is a LEED Accredited Professional. She received her PhD in building performance and diagnostics from Carnegie Mellon University and a master of architecture from Kent State University.