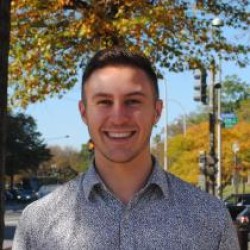 Research Assistant, Transportation Program
Ben Jennings is an ACEEE Alumni as of November 2022.
Ben Jennings assists ACEEE's Transportation program with various projects including research tasks related to ACEEE's City Scorecard and International Scorecard. He joined ACEEE in 2019. 
Prior to joining ACEEE, Ben interned with The City of Lancaster's Bureau of Planning in Lancaster, Pennsylvania, where he helped to research, author, and edit the City's Municipal Operations Climate Action Plan. He also assisted with the review of land development projects, GIS mapping and data entry, and various City Planning Commission duties during his time with the City of Lancaster. 
Ben holds a bachelors of arts in Environmental Studies and Politics from Oberlin College.