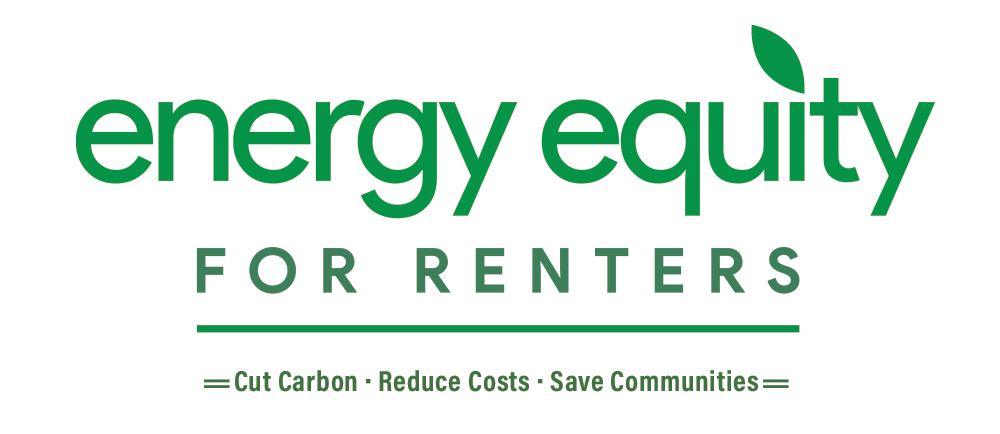 Renter households that were behind on energy bills were also more likely to report being behind on rent when being surveyed, according to an analysis averaging experimental Census Bureau data collected since July 2021. Our analysis of that new data, from last month's Census Bureau Household Pulse Survey, reveals that 33% of roughly 44 million renter households across the United States were behind on their energy bills in the past year. Among those behind on energy bills nearly every month, almost half were also behind on rent.
Energy efficiency upgrades could help renters keep up with these bills by lowering monthly energy costs, but property owners must approve these improvements and are unlikely to do so amid reduced rental income. Recent research indicates that owners seeing decreased rental income from their properties since the onset of the COVID-19 pandemic are less likely to invest in their buildings. Policymakers and utility regulators can address this problem with increased funding for energy efficiency programs targeting rental properties that are home to energy-insecure households.
Energy insecurity is characterized by households falling behind on their energy bills, forgoing payment of other bills and necessities like food or medicine to keep the lights or heat on, or using risky strategies such as heating their homes with an oven or taking out a high-interest payday loan to pay for their energy needs. A common characteristic these households share is that they live in older energy-inefficient homes that have not been weatherized, lack newer and more efficient appliances, or need heating and cooling equipment upgrades.
Renters, who are more likely to live in less efficient housing and have lower incomes, are particularly prone to experiencing energy insecurity. This leaves many renters with high energy burdens, meaning that a large share of their income goes toward energy costs. Renters who are Black or Hispanic, have young children, or use substantial electricity to power an essential medical device also experience high rates of energy insecurity. A study from 2021 showed these groups were also more likely to experience more severe and higher rates of energy security during the first months of the pandemic.
Recent Energy Insecurity Trends
Of the renters who reported being unable to pay their energy bills in the Census Bureau's July 2022 Household Pulse Survey, more than 80% said they skipped paying on bills and other necessities, and 44% reported keeping their home at an unsafe or unhealthy temperature at least once to save on energy over the previous year. More than two out of every five renters struggling to pay energy bills in the July survey also reported feeling anxious, worried, or down for more than half of the previous 14 days.
The most recent survey data also align with what previous studies have documented regarding energy insecurity rates for households of color and those with low incomes. As shown in the above chart, those with lower incomes are more likely to be behind on their energy bills.  Shown in the chart below, half of Black renter households reported being behind on energy bills.
Over the last two years, the Census Bureau's Household Pulse Survey has tracked several key social and economic indicators to show how the COVID-19 pandemic has impacted people's lives. In July 2021, the Census Bureau began asking about energy insecurity, documenting households' ability to pay energy bills and methods they used to cope with unaffordable energy costs, from forgoing other expenses to adjusting household temperatures to unhealthy levels. The most recent survey period covered June 29 to July 11, 2022, and asked respondents about their experiences during the previous 12 months. We analyzed data from these surveys to arrive at the estimates in this blog post, excluding only a small number of respondents who did not answer the survey questions we examined.
More Energy Efficiency Incentive and Grant Dollars Are Needed
Robust energy efficiency incentive and grant programs will be needed to encourage owners of rental properties with energy-insecure residents to pursue energy upgrades. Many landlords are not in a financial position to pay for energy upgrades. But help is on the way. The recently passed Inflation Reduction Act contains programs that could support rental property retrofits, and the bipartisan infrastructure law passed last year included $3.5 billion in low-income weatherization funding and $550 million in Energy Efficiency and Conservation Block Grants for state and local governments to administer clean energy programs. ACEEE's Energy Equity for Renters initiative and Multifamily Energy Savings Project offer guidance on how government and utility energy efficiency administrations can design and implement effective rental energy efficiency incentive and grant programs.
This Article Was About
Energy Equity
Homes and Multifamily Buildings
Low-Income Energy Efficiency Programs
Energy Efficiency Strategies and Upgrades
Healthy Buildings