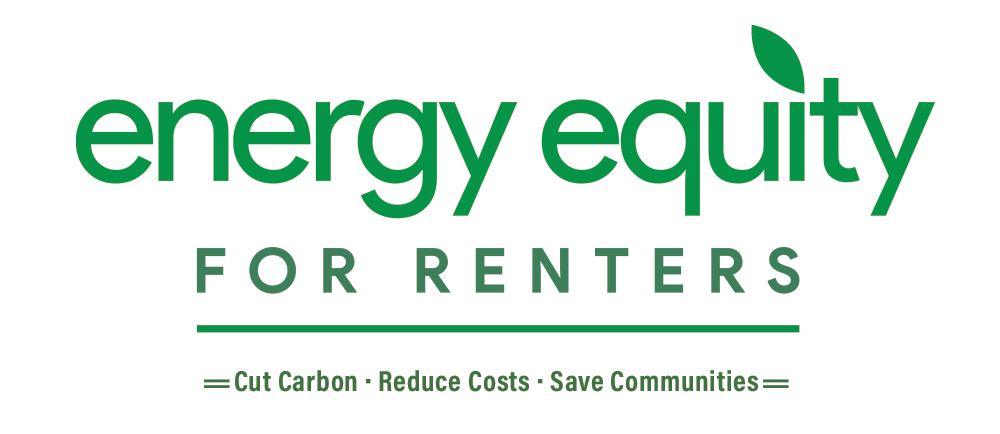 ACEEE's initiative for affordable, energy-efficient housing for renters
Research Spotlight:
Guide for local governments.
Our guide presents a series of actions that local governments can take to reduce energy use in rental properties, preserve or increase housing affordability, and build capacity to design, implement, and evaluate equitable policies.
Toolkit for local governments.
Our rental housing energy efficiency toolkit provides research and case studies on integrated energy efficiency and anti-displacement strategies, roles for local government in filling financing and funding gaps, stakeholder and community engagement, and comprehensive equity accountability measures.
Fact sheet.
This resource provides a high-level summary of the different sections of the toolkit. In addition to English, it is available in Arabic, Somali, Spanish, Swahili, and Vietnamese.
Policy tracker.
See which cities, counties, and states have adopted equitable energy efficiency policies and programs for rental housing.
Dramatically reducing greenhouse gas emissions from houses and other residential buildings is vital for tackling climate change. Rental homes present an added challenge: They are less energy efficient than others, on average consuming 15% more energy per square foot than owner-occupied homes.
These inefficient homes also mean renters spend a lot on energy bills, with nearly one-third having high energy burdens, spending more than 6% of their income on energy bills. Yet for the more than one in three U.S. households that rent their homes, making energy-saving improvements may be difficult or even prohibited.
ACEEE's
Energy Equity for Renters
initiative will help tackle the challenge of reducing energy waste in rental housing. Our goal: protect the climate, reduce energy costs, and preserve affordable neighborhoods.
We are engaging local governments across the country to support local leaders' efforts to improve rental housing. We will provide technical assistance to cities and community-based organizations working to create and implement programs for rental efficiency upgrades. And we will track and benchmark policy developments across the country that support residential efficiency and affordability efforts and highlight best practices.
ACEEE is excited to announce that we have selected five local governments to receive no-cost technical assistance as part of our Energy Equity for Renters initiative. This technical assistance will support the following local governments and their community partners in developing policies and programs that will improve rental home energy performance while preserving or expanding housing affordability:
Bay Area Regional Energy Network – As the Bay Area Regional Energy Network, StopWaste, and the City of Berkeley promote electrification of existing buildings, they seek to incorporate renter protections into both voluntary programs and mandatory policies. These will ensure that all residents have access to healthy housing conditions and are not faced with higher energy costs, rent increases, or displacement as a result of energy-related upgrades to their buildings. ACEEE will conduct and share research on how existing multifamily retrofit programs and policies across the country are protecting tenants to help guide equitable building decarbonization strategies across the San Francisco Bay Area.
Cambridge, MA – Renters make up 60% of Cambridge's residential population. ACEEE will analyze the Cambridge rental housing market and will help with planning and implementing an equitable community and stakeholder engagement process. This will help shape a renter energy equity program or policy in support of Cambridge's goals to improve building efficiency, reduce greenhouse gas emissions, and lower energy burdens.
Duluth, MN – The City of Duluth seeks to expand existing energy efficiency programs to renters by establishing relationships and a system of communication between utility providers, community-based organizations, and landlords. ACEEE will conduct research on incentives to encourage landlord participation in energy-saving programs and help develop protocols for approaching landlords with energy efficiency strategies.
Portland, OR – A broad coalition of local governments, transportation agencies, community groups, and housing advocates in Portland are working collectively to solve issues of housing displacement stemming from local transportation infrastructure projects. ACEEE technical assistance will support the City of Portland and its community partners as they implement an equitable community development strategy based on principles of racial and social justice, anti-displacement coalition-building, and community wealth development efforts.
Tacoma, WA – As the City of Tacoma considers the implementation of a municipal code or policy to incentivize or require all-electric space and water heating equipment in existing rental properties, it will work with ACEEE and local community-based organizations to identify the best mechanisms and partnerships to achieve its decarbonization goals while limiting harmful impacts on affordability.
ACEEE's
Energy Equity for Renters
initiative is generously supported by the Kresge Foundation and The JPB Foundation.
Our Recent Work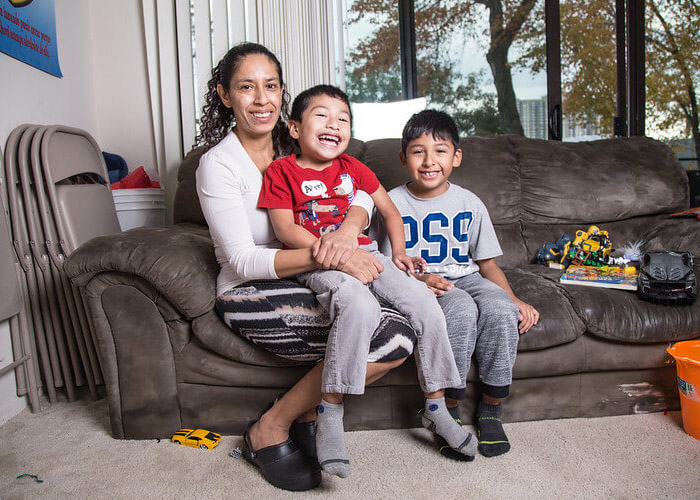 Multifamily energy savings project. Our work to support comprehensive building upgrade programs serving renters living in market-rate and affordable multifamily housing.

Energy burden research. In addition to renters, we found that low-income, Black, Hispanic, and Native American households all face dramatically higher energy burdens—spending a greater portion of their income on energy bills—than the average household.

Low-income energy efficiency programs. ACEEE's resources on best practices to expand energy efficiency investments for households with low incomes.
Local high-impact strategies toolkit. Toolkit includes guides on residential energy disclosure mechanisms as well as commercial and multifamily energy benchmarking, transparency, and labeling.

Mandatory building performance standards. A growing group of cities and some states are mandating retrofits of inefficient buildings by requiring them to meet standards that cap their energy use or carbon emissions.

Rental property energy labeling. This report summarizes the findings from a rental energy labeling experiment, explains the key design features of effective energy labels, and provides recommendations to local policymakers for designing and implementing energy disclosure policies for rental properties.
Photos courtesy: Resource Media
Interested in learning more about the Energy Equity for Renters initiative?
Email Us