Theme: Decarbonizing Industry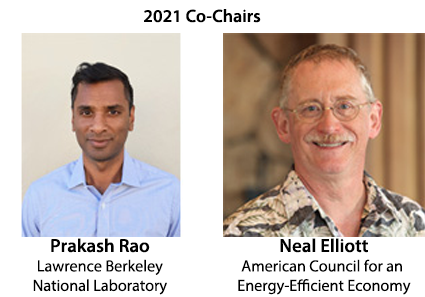 How do we decarbonize industry? We brainstormed answers to this challenging but vital question at the 14th biennial Summer Study on Energy Efficiency in Industry (SSI). Attendees had the opportunity to virtually meet and network with leaders in industry, and during interactive sessions, discussed cutting-edge topics with the authors of the more than four dozen research reports published for this event. The list of hot topics included: agile manufacturing, sustainable supply chains, low-carbon steel and low-carbon fuels, strategic energy management (SEM), corporate sustainability policies, electrification, decarbonized hydrogen, onsite energy generation, the grid of the future, and carbon capture, utilization, and storage. New to the conference was a discussion about the pollution and employment impacts of manufacturing on disadvantaged communities, where factories are disproportionately located, and how decarbonization can help address such inequities.
Panel 1: Agile Manufacturing and Supply Chains
Panel 2: Electrification and Low Carbon Fuels
Panel 3: Energy, Materials, and Resource Efficiency
Panel 4: Policies and Programs for Innovation
Plenaries
Monday, July 12 - 2:15 - 3:15 pm (EDT)
OPENING PLENARY

Tuesday, July 13 - 11:00 am - 12:00 pm (EDT)
INDUSTRIAL RENEWABLES
Many industrial firms are turning to renewable energy to reduce their carbon footprint. This session explored energy supply-side dimensions of industrial decarbonization, including renewable generation, transmission, and distribution as well as use of direct solar thermal process heating and energy storage. It spanned topics ranging from identifying and supporting research and policy needs to deployment, location, grid, and environmental considerations.

Wednesday, July 14 - 11:00 am - 12:00 pm (EDT)
INDUSTRIAL SUSTAINABILITY
Industrial firms are increasingly committing to aggressive sustainability-related goals. This panel brought together three leaders among Midwest manufacturers to discuss the state of manufacturing sustainability in 2021 and their commitments to decarbonize their operations, supply chains, and the products they produce. Panelists discussed how these commitments related to their strategic visions, strengthen their competitiveness, and contributed to the sustainability of their companies more broadly (i.e., environmental equity, energy, water, and waste).

Thursday, July 15 - 11:00 am - 12:00 pm (EDT)
INDUSTRIAL POLICY
This moderated roundtable explored how the challenges facing industrial decarbonization vary with location but are influenced by policies outside of a region. The session explored industrial decarbonization across different geographic locations and examined how they interact within the US and at the global scale, as well as the policy options available to governments.

Transformative Interactive Sessions
New interactive sessions delved into key agents of change in manufacturing, including decarbonization RD&D needs, SEM, and diversity, equity, and inclusion efforts.
Tuesday, July 13, 3:15 - 4:15 pm (EDT) | Zoom
DEI in Industry
The pollution from U.S. manufacturing has disproportionately hurt low-income households and communities of color — groups that need a voice as we seek to cut harmful emissions, revive the economy, and create jobs. Diversity, equity, and inclusion (DEI) is now, more than ever, essential towards meeting U.S. manufacturing goals. DEI brought the best and the brightest to the table to tackle these challenges. The Transformative Session on DEI focused on what YOU can do today to mobilize your own DEI efforts.

Wednesday, July 14, 3:15 - 4:15 pm (EDT) | Zoom
Role of Industrial Decarbonization RD&D
DOE Advanced Manufacturing Office (AMO) has recently been developing a report that discusses the role of RD&D in achieving industrial decarbonization and the challenges faced in meeting the administration's aggressive climate change commitments. Authors of the report discussed the research findings.

Thursday, July 15, 12:00 - 12:45 pm (EDT) | Zoom
Developments in Industrial Strategic Energy Management (SEM)
The leaders of the North American SEM Collaborative together with U.S. DOE and U.S. EPA leaders discussed the current state of SEM and engaged with attendees on the benefits and challenges associated with SEM implementation in industrial sector companies.

The Summer Study participants included a diverse mix of participants including energy efficiency program administrators, evaluators, and contractors; public utility commission and consumer counselor staff members, corporate energy managers and government relations professionals; professionals in the utility sector with responsibilities for efficiency programs, resource planning, regulatory compliance and government relations; energy efficiency solution providers; state energy office officials; energy management firms; and energy efficiency advocacy organizations. 
Sponsors
Panels
Click on the title of each panel for a full description.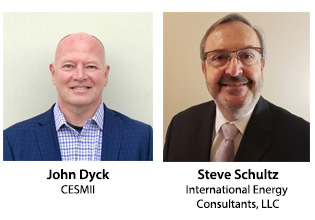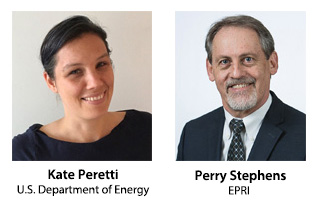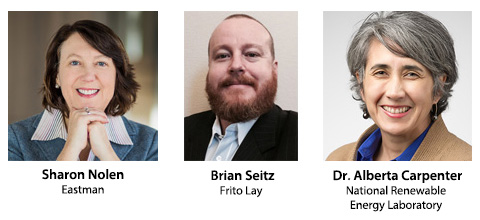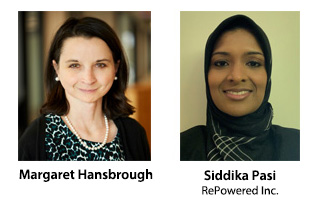 Champions of Energy Efficiency
ACEEE's Champion of Energy Efficiency in Industry Awards were presented on July 14 at the 2021 ACEEE Summer Study on Energy Efficiency.
The ACEEE board of directors' Awards Committee selected winners from nominees who have demonstrated impact, influence, initiative, innovation, equity, and leadership in several categories.
To learn more about the awards and to read about previous winners, please visit the Awards page. If you have questions, please read our FAQs or contact Champions@aceee.org.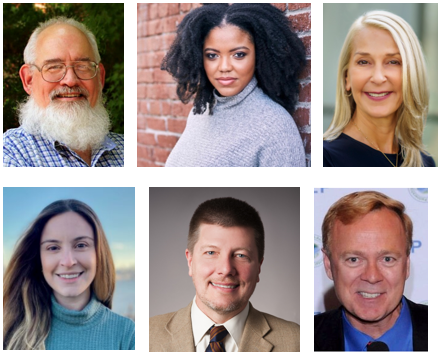 2021 Industry Champions (top left to right) Michael Stowe, Advanced Energy (industrial leadership); Chante Harris, SecondMuse (research and development); Lauren Casentini, Resource Innovations (energy policy) (bottom left to right) Cristina Garcia, Building Electrification Institute (young professional); Todd Amundson, Bonneville Power Administration (lifetime achievement); Peter Gourlay, awarded posthumously (implementation and deployment)
Linda Latham Scholarship
We established the Linda Latham Scholarship to honor Linda Latham who served as ACEEE's chief operating officer until her untimely death in September 2011. Linda, co-founder of the U.S. government's ENERGY STAR® program, believed students bring talent and creativity to the field of energy efficiency especially if we provide a venue to inspire and educate them.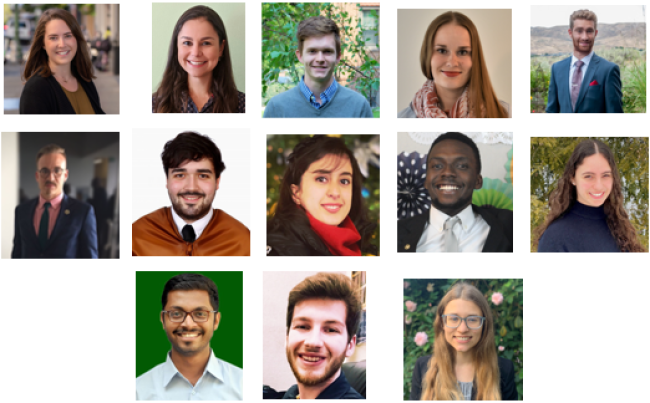 To be considered for a future Linda Latham Scholarship, eligible applicants must be current full-time undergraduate or graduate students enrolled in at least 12 credit hours at an accredited college or university. They also need to be studying energy, climate change, or environmental science and considering a career in energy or energy efficiency. "Latham Scholars" will be exposed to new ideas and opportunities as they interact with efficiency experts from around the world. In turn, Summer Study attendees will be able to network and mentor these exceptional students — a win-win for all!