Decarbonizing Industry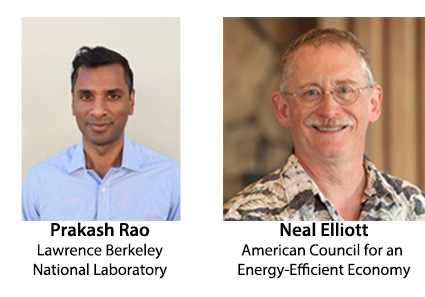 Our 14th biennial conference will offer a provocative and dynamic discussion of industry on the brink of transformation. With industry accounting for more than one-fourth of U.S. greenhouse gas emissions, its decarbonization is more important than ever, and energy efficiency is a critical path forward. Reducing industrial emissions will not only help address climate change but also create clean energy jobs, protect public health, and ensure market competitiveness.
Join us as we explore an exciting mix of topics on low-carbon industrial products, processes, and policies. These issues will include: smart energy management, manufacturing, electrification, supply chains, the U.S. auto industry, Big Data, emerging technologies, workforce development, onsite energy generation, grid of the future, low-carbon fuels, and carbon capture, utilization, and storage.
We welcome your participation and collaboration in shaping ACEEE's Industrial Decarbonization Initiative. We want to work together to develop and implement a plan to advance industrial energy efficiency and to build a clean energy future.
Panel 1: Agile Manufacturing and Supply Chains
Panel 2: Electrification and Low Carbon Fuels
Panel 3: Energy, Materials, and Resource Efficiency
Panel 4: Policies and Programs for Innovation
Now accepting applications for the 2021 Linda Latham Scholarship! Scroll down for details and apply online.
Apply Online
Sponsors
Sponsorship Opportunities
For information or questions on sponsorship opportunities for the Industry Summer Study, please contact Charlie Herron.
Panels
Click on the title of each panel for a full description.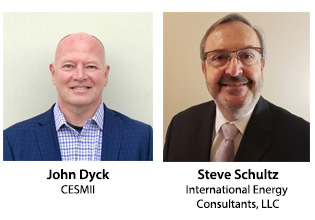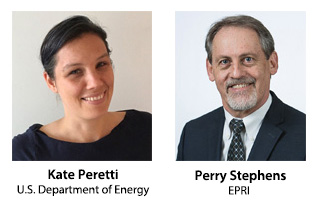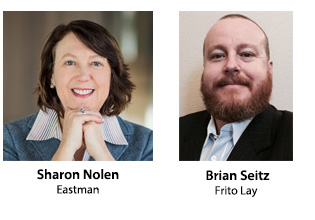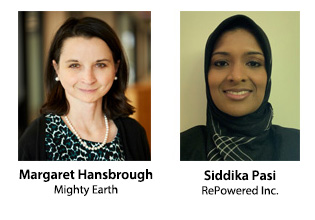 Call for Abstracts
The abstract window is now closed. 
The abstract window is now closed. You will be notified by the decision deadline, March 8. If accepted, you will have the opportunity to add co-author names during the final paper submission.
Registration
Registration will open in spring 2021.
*If your organization is a member of the ACEEE Ally program, there may be available registration waivers for you to use to attend this conference. Please contact us for more information.
Linda Latham Scholarship
ACEEE is now accepting applications for the Linda Latham Scholarship to attend our dynamic Summer Study on Energy Efficiency in Industry virtual event, from July 13-15.
We established the scholarship to honor Linda Latham who served as ACEEE's chief operating officer until her untimely death in September 2011. Linda, 
co-founder of the U.S. government's ENERGY STAR® program, believed students bring talent and creativity to the field of energy efficiency especially if we provide a venue to inspire and educate them.
Eligible applicants must be current full-time undergraduate or graduate students enrolled in at least 12 credit hours at an accredited college or university. They also need to be studying energy, climate change, or environmental science and considering a career in energy or energy efficiency. "Latham Scholars" will be exposed to new ideas and opportunities as they interact with efficiency experts from around the world. In turn, Summer Study attendees will be able to network and mentor these exceptional students — a win-win for all!
Complete the online application below and submit copies of the required documents outlined in the applications to the Scholarship team. The deadline is March 19.
Apply Online
Champions of Energy Efficiency
The call for nominations will open on March 18, 2021.
ACEEE will be accepting nominations for the Champion of Energy Efficiency in Industry awards, including a recently added category for Young Professionals. The awards will be presented at the 2021 ACEEE Summer Study on Energy Efficiency on July 13-15.
We encourage nominations for your peers who have led successful energy-saving efforts in the buildings sector. The ACEEE Board of Directors' Awards Committee will select winners from nominees who have demonstrated impact, influence, initiative, innovation, and leadership in the following categories based on submitted nomination materials:
Research and Development (R&D)

: Excellence in baseline or background research as well as R&D of products and practices.

Implementation and Deployment

: Effective design and implementation of programs or projects that save significant energy.

Energy Policy

: Excellence in energy policy that supports or promotes efficiency at the federal, state, or local level.

Industrial Leadership

: Exceptional personal leadership in the development, implementation, and growth of energy efficiency initiatives.

Lifetime Achievement

: Continuous leadership that produces sustained impacts over time.

Young Professional

: Excellence and leadership in any of the above categories for nominees who are 35 (as of 7/13/2021) or younger.
To learn more about the awards and to read about previous winners, please visit the Awards page. If you have questions, please read our FAQs or contact Champions@aceee.org.