Climate Solutions: Efficiency, Equity, and Decarbonization
After a successful virtual event, the 2022 Summer Study on Energy Efficiency in Buildings will return to our usual, beloved location — the gorgeous grounds of Asilomar Conference Grounds near Monterey, California.  Our theme for the 22nd biennial event is "Climate Solutions: Efficiency, Equity, and Decarbonization."
 
Energy efficiency and demand flexibility in buildings are critical parts of local, state, federal, and utility decarbonization strategies, enabling higher penetrations of variable renewable energy sources and electrification.  As we transition to the new clean energy economy, when and where demand-side resources provide grid services is increasingly important for a reliable, low-cost, decarbonized future.  At the same time, rapid changes in policies and programs signal a shift in approaches to bring equity and environmental justice to the forefront of climate solutions.

Come join professionals from around the world to discuss the science and policies that equitably advance efficiency in our built environment and reduce climate impacts.  Thirteen panels covering a wide range of topics — focusing on technologies, policies, equity, behavior, and resilience — will provide for a diverse and exhilarating exchange of ideas and information. The 2022 Summer Study is the ideal forum for learning and discussing topics related to these important issues in both formal sessions and casual settings.  Bring your ideas, experience, and vision to share and collaborate with friends and colleagues.

Click here to see a list of the organizations that participated in our 2020 virtual event.
Call for Papers
The submission window closed on November 5.
Abstract Timeline:
Nov. 5, 2021 — New deadline to submit abstract(s)
Nov.8, 2021 - Jan. 7, 2022 — Panel leaders review abstracts
Jan.14, 2022 — Notification letters re: status of abstracts sent to authors
Sponsors
Co-chairs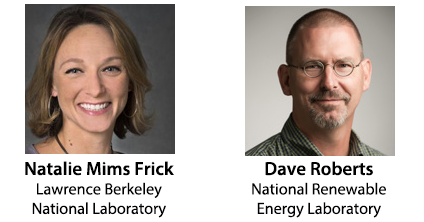 Panel Leaders
Click on the title of each panel for a full description.