Sponsors
Platinum
Gold
Silver
Bronze
Transportation
The following are options for getting to Asilomar from three airports in the area:
San Francisco (SFO) – 2 hours north of Asilomar
San Jose (SJC) – 1 hour north of Asilomar 
Monterey (MRY) – 15-20 minutes from Asilomar (limited flight availability)
Don't want to rent a car? Schedule your ride from any of these airports on the Monterey Airbus Shuttle.
Lodging
On-site lodging is now available for full-week attendees (daily options will open on July 21).  Secure your spot now through this link. 
Three meals per day are included with Asilomar housing beginning with dinner on 8/21 and ending with lunch on 8/26.  Meal tickets will be available to purchase in the Hearst Social Hall (administration desk) for those not staying at Asilomar.  
Due to Covid, Asilomar requires the following when booking your room: Asilomar will no longer match roommates.  All roommates must request each other on their respective reservation forms in order to be assigned to the same room within 5 business days of each other. If you need to find a roommate, please coordinate through this link.
Attendee
(per person rate)

Sun 8/21

Mon 8/22

Tues 8/23

Wed 8/24

Thurs 8/25

Double

$197.71

$197.71

$197.71

$197.71

$197.71

Triple

$165.93

$165.93

$165.93

$165.93

$165.93

Quad

$150.04

$150.04

$150.04

$150.04

$150.04

Asilomar charges a $20 processing fee per person
Cancellations for full refunds must be made before July 31.
Session Schedules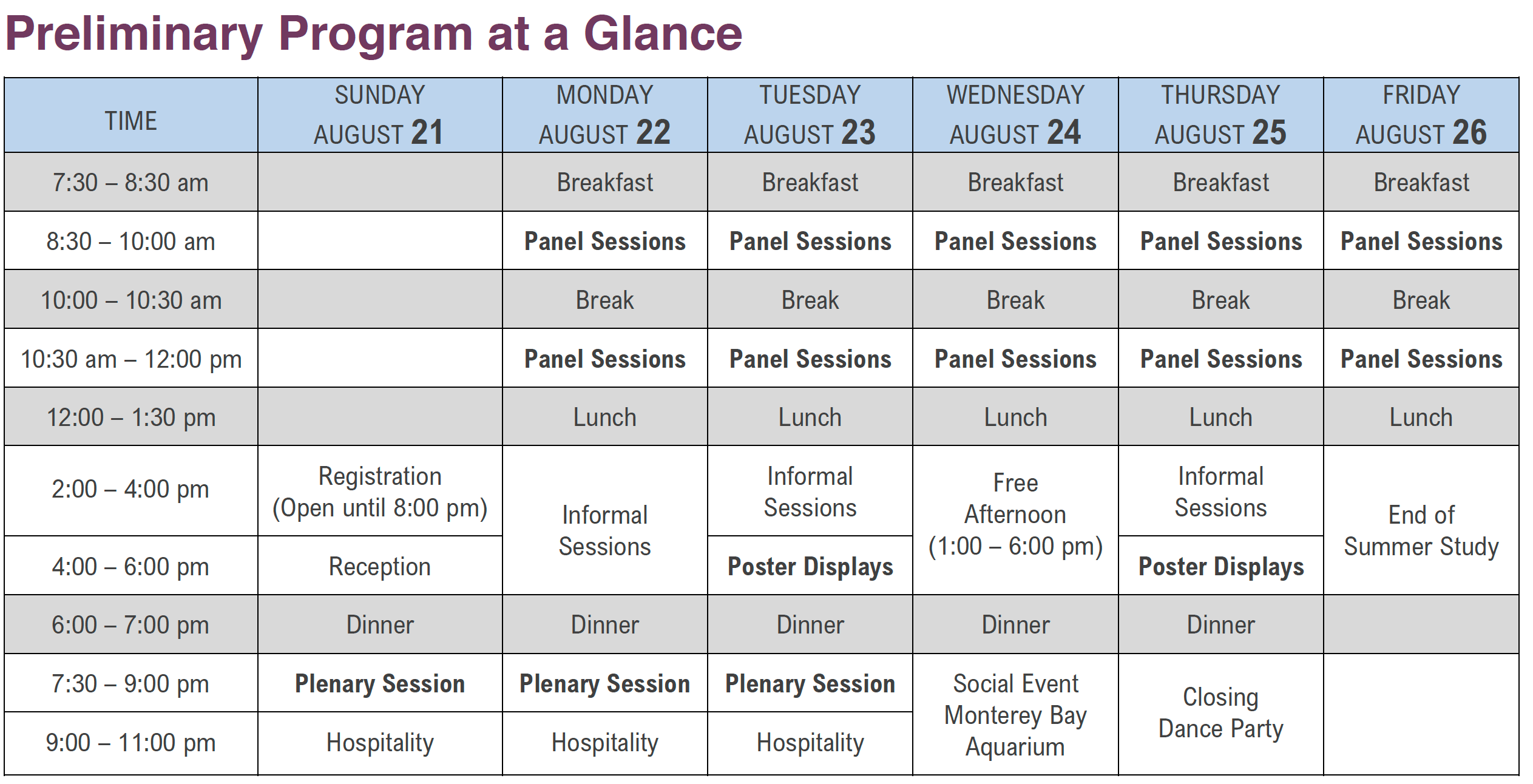 Individual Session Schedules 
SEM Summit
Wednesday, August 24, 2022
1:00 – 4:30 PM, Merrill Hall
Our 6th annual 2022 SEM Summit is just around the corner and we are excited to see you all in person! This half day event will be jammed packed just enough to dig deep into two hot topics our NASEMC members voted on. First, we'll discuss what evaluators continue to see and are starting to see across numerous SEM programs, which we'll translate into actions to take across our work. Second, we'll work on how carbon measurement and decarbonization can be integrated into SEM program designs. Our carbon discussion will also help us leap forward our next funded research project as we aim to explore the total impact SEM can have in our carbon free future.
Registration for the Summit is $150 and can be made through the Summer Study registration link.
More information about the Summit and sponsorship can be found under the Events tab at NASEMC.org
Linda Latham Scholarship
The scholarship was established in memory of Linda Latham who served as ACEEE's Chief Operating Officer until her untimely death in September 2011. Linda, who helped found the US government's ENERGY STAR® program, believed that students bring talent and creativity to the field of energy efficiency especially if we provide a venue to inspire and educate them.
The "Latham Scholars" chosen for 2020 had the opportunity to be exposed to new ideas and to interact with energy efficiency experts from around the world. In turn, Summer Study attendees were able to meet these exceptional students virtually—a reciprocal opportunity for all!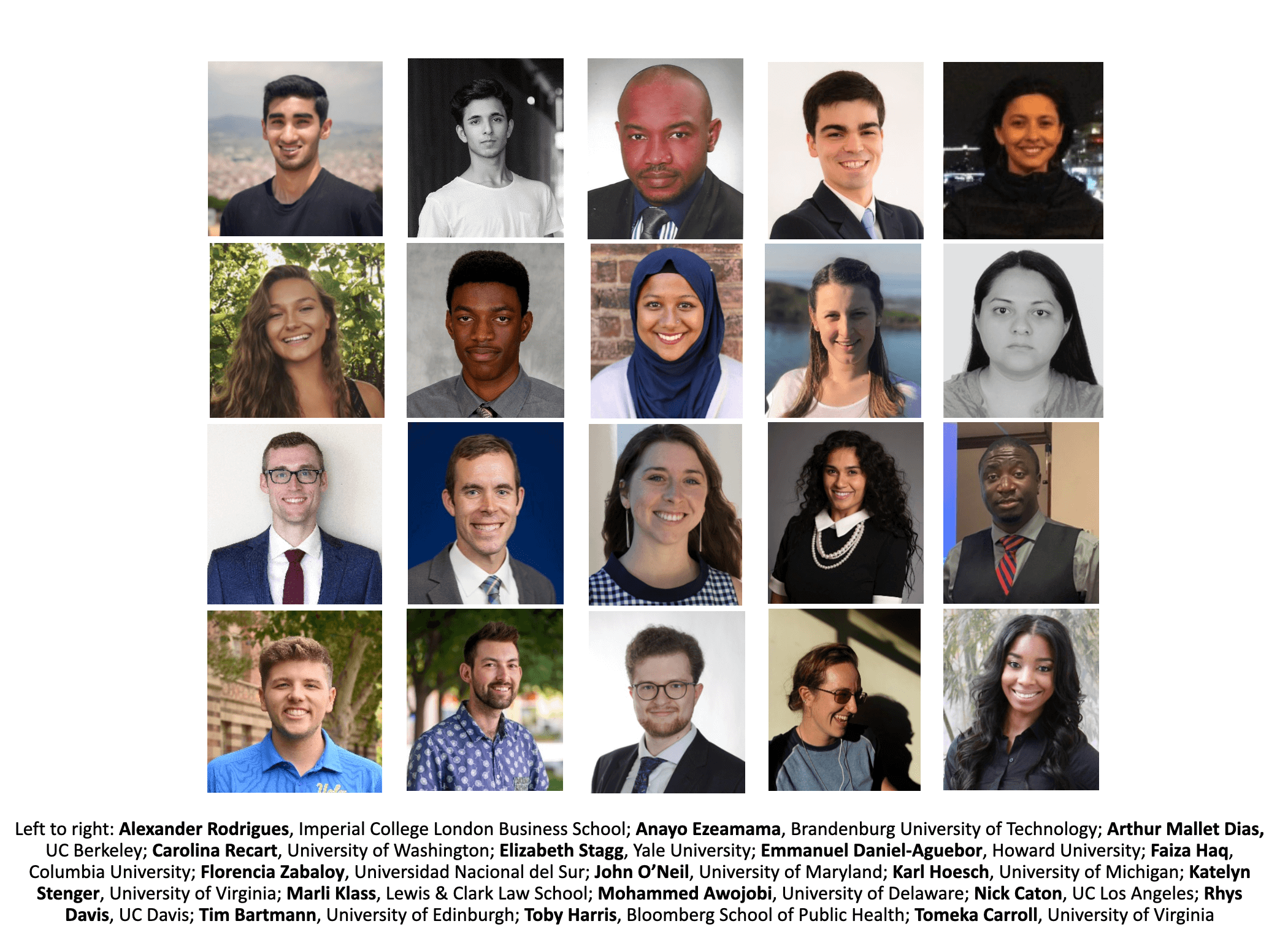 How To Apply
The application deadline was March 22, 2022. An ACEEE committee will review applications, select the winners, and notify recipients by the end of April.