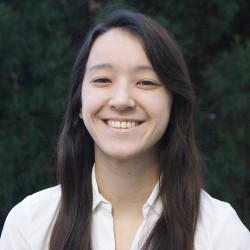 Research Analyst, Transportation
Christi Nakajima conducts research and analysis on vehicle miles traveled (VMT) reduction policies and transportation electrification. She joined ACEEE in 2022.
Prior to joining ACEEE, Christi worked as a program manager at Midtown Alliance, where she engaged with local stakeholders to promote sustainable transportation options and researched best practices for designing residential outreach programs. Before that, she interned with the Transportation and Sustainability Division at Central Atlanta Progress.
Christi earned a bachelor of science in public policy with a minor in sustainable cities from the Georgia Institute of Technology.