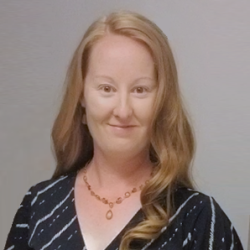 Buildings Program Director
Amber Wood directs the Buildings Program to increase energy efficiency and decarbonize buildings and homes through policies and codes at the federal, state, and local levels. She promotes best practices to enhance equity and affordability in the commercial, multifamily, and residential sectors. She joined ACEEE in 2021.
Prior to joining ACEEE, Amber worked at the City and County of Denver as the energy program administrator in the Office of Climate Action, Sustainability, and Resiliency.
Amber holds a master of science in engineering systems from the Colorado School of Mines and a bachelor of science in civil and mechanical engineering from the Colorado School of Mines.
Areas of Expertise:
Net-zero energy and decarbonization in buildings and homes
Energy policies and codes
Sustainability and green building