Best Practices: Learning from Leaders Across the Globe
Free Event
Which countries are leading the world in energy-saving efforts that are vital for climate action? This question comes as reports indicate that U.S. and global greenhouse gas emissions (GHG) increased again last year despite ongoing country pledges to reduce them. Our research shows that robust energy efficiency can halve U.S. energy use and GHG emissions by 2050.
This half-day virtual symposium spotlighted global leaders in energy efficiency, with a particular focus on opportunities for improvement in the United States. We released and discussed our 2022 International Scorecard, which examines the energy efficiency policies and performance of the world's top-25 energy-consuming countries. The scorecard evaluates countries on 36 metrics and shows how all can substantially reduce energy use and emissions.
Plenary
10-11 am (ET)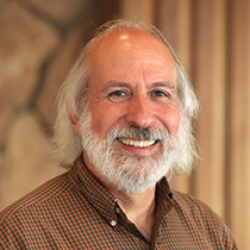 Welcome: Steve Nadel,
American Council for an Energy-Efficient Economy (ACEEE)
View Presentation
Steven Nadel joined ACEEE in 1989 and was has served as executive director since 2001. Before his promotion he served as deputy director and director of ACEEE's Utilities and Buildings programs. Before ACEEE, Steve worked for Massachusetts' largest electric utility and largest environmental group and worked with an inner city housing organization in Connecticut. He has worked in the energy efficiency field for more than 40 years and has over 200 publications. His current research interests include energy and climate change policy; strategies to decarbonize the buildings, transportation and industrial sectors; utility-sector energy efficiency programs and policies; and appliance and equipment efficiency standards. Steve earned a MS in energy management from the N.Y. Institute of Technology and a MA in environmental studies and BA in government from Wesleyan University.
Charlie McCrudden, Daikin


Charlie McCrudden has more than 30 years of experience working on policy in Washington, DC. This includes positions on Capitol Hill, the National Utility Contractors Association, and the Air Conditioning Contractors Association. Mr. McCrudden currently serves as Director of Government Affairs for the Daikin US Corporation. He also serves as a voting member on four Department of Energy ASRAC Working Groups; several AHRI committees, task forces, and working groups; and he is a frequent speaker at industry events.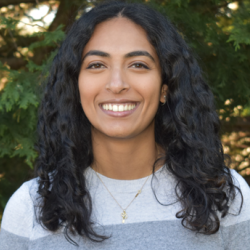 International Scorecard Results:
Sagarika Subramanian, ACEEE
View Presentation
Sagarika Subramanian joined ACEEE in 2021 and conducts research for the State Policy program. Prior to joining ACEEE, Sagarika worked at UCLA as a research assistant and most recently as an intern at the Alliance to Save Energy, contributing to energy efficiency projects for the Research & Strategic Initiatives team. Sagarika holds a master of environmental management from the Yale School of the Environment and a bachelor's degree in environmental science from the University of California, Los Angeles.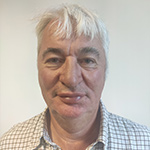 Didier Bosseboeuf, ADEME, France


Economist with more than 30 years of experience on energy demand analysis and energy efficiency policies evaluation, at ADEME D. Bosseboeuf is in charge of international studies, coordinating several international projects on energy efficiency indicators such as ODYSSEE-MURE for the European Commission and Med-Ind for MEDENER. He has applied the EE indicators methodology in more than 60 countries. He is general secretary of the WEC energy efficiency policy network, French delegate at the EED CA, EEWP/IEA, and EED committee, convenor for ISO 257 on energy saving calculation. He has been in the French delegation on climate change for 10 years. He is ECREEE board member. He is lecturer in five universities and IFDD and has published more than 30 articles on energy efficiency evaluation and published several books.
Kathleen Hogan, US Department of Energy


Kathleen Hogan is a distinguished national leader in clean energy with a more than twenty year career as a federal executive spanning the US EPA and DOE. She currently serves as the Principal Deputy Under Secretary for Infrastructure at DOE. Prior positions include the Acting Under Secretary for Science and Energy where she helped the Agency launch its Energy Earthshot program and the Deputy Assistant Secretary for Energy Efficiency at the DOE. There she oversaw a more than $600 million annual energy efficiency policy, program, and research portfolio and helped pursue national goals in advanced manufacturing, building energy technologies, low income weatherization, appliance and equipment minimum standards, federal energy management, and building energy codes.
Breakout Sessions
11:05 am – 12 p.m (ET)
NATIONAL EFFORTS: Governments play a key role in shaping national efforts to reduce energy use and emissions. This session will highlight cross-sectoral energy efficiency policies and best practices from Germany and China. It will provide an overview of energy efficiency's role in phasing out refrigerants as well as actions to meet the Kigali Amendment, an international accord to reduce the use of hydrofluorocarbons.

Barbara Schlomann, Fraunhofer Society, Germany
View Presentation
Dr. Barbara Schlomann is an energy economist. She works at the Fraunhofer Institute for Systems and Innovation Research ISI in Karlsruhe, Germany. There she is head of the business unit Energy Policy. Her current research focus is on the design and evaluation of energy and climate policies and the monitoring of energy and climate targets. A particular focus of her work is the role of energy efficiency in the context of different decarbonisation options. Her present work is mainly underway in the framework of the German energy transition and its climate action strategy as well as the European Green Deal and the Fit-for-55 package. Since 2011, she is a member in the Board of the European Council for an Energy Efficient Economy (eceee). Since September 2020, Barbara Schlomann is a member of the Council of Experts on Climate Change, who supports the Federal Government in the application of the Federal Climate Change Act.

Nan Zhou, China Energy Group, Lawrence Berkeley National Laboratory
View Presentation
Dr. Zhou is a Senior Scientist, the Group Leader of the China Energy Group of Lawrence Berkeley National Laboratory. She is also the Technical Program Lead for the Net Zero World Action Center, an initiative launched by the U.S. government to work with countries to implement their climate ambition pledges and accelerate transitions to net zero, resilient, and inclusive energy systems. In addition, she is a Co-Chair of the Academic Advisory Committee of California -China Climate Institute. Dr. Zhou served as the Deputy Director between 2010-2012, and the Director of the $100M presidential bilateral program U.S.-China Clean Energy Center-Building Energy Efficiency (CERC-BEE) between 2012-2021. She is an Advisory Board Member of Asia Pacific Energy Research Centre under APEC. She also served as a Lead Author for the chapter on Mitigation and Development Pathways in the Near- to Mid-Term of the Intergovernmental Panel on Climate Change's (IPCC) Sixth Assessment Report. She received the 2017 R&D100 Award for the BEST City tool, 2020 R&D100 Award for the BETTER tool,  and is the finalist for 2016 C3E Awards for mid-career women's leadership and achievement. Dr. Zhou was also the Co-Chair of 2016 Buildings Summer Study of American Council for an Energy-Efficient Economy (ACEEE).

Helen Walters-Terrinoni, Air-Conditioning, Heating, & Refrigeration Institute (AHRI)
View Presentation
Helen holds a Master's degree in chemical engineering with a concentration in environmental engineering from Syracuse University. Before AHRI, she held a variety of technical, manufacturing and business roles, including working in environmental mitigation, Process Hazards Analysis, and managing hazardous processes. She worked in supply chain and strategic planning. Helen spent seven years managing the business development of low global warming potential (GWP) alternatives for insulation and for use as a refrigerant and started work in Global Regulatory Affairs. She is currently a co-chair of the UN Montreal Protocol Foams Technical Options Committee and was the Science Advisor for The Alliance for Responsible Atmospheric Policy (The Alliance), and on the Board of the Association of Home Appliance Manufacturers (AHAM). She participates in various committees of the American Society of Heating, Refrigeration, and Air Conditioning Engineers (ASHRAE). At AHRI, Helen works closely with other stakeholders and uses her extensive experience to support reasonable, practicable strategy and transitions such as through the AHRI Safe Refrigerant Transition Task Force.

BUILDINGS: The buildings sector, which uses an estimated 30% of the energy consumed globally, is critical for decarbonization. Panelists will discuss, among other topics, energy-saving policies in the Netherlands, building performance standards in Europe, and the U.S. Department of Energy's Cold Climate Heat Pump Technology Challenge.

Robert Dijksterhuis, Ministry of the Interior and Kingdom Relations, Netherlands
View Presentation
Robert Dijksterhuis is the Envoy for Sustainable Building at the Netherlands Ministry of the Interior and Kingdom Relations, a position created after the launch of the European Green Deal. He negotiates with European member states, the European Commission and public and private stakeholders on the new policies to reduce the carbon footprint of the built environment, on the road towards climate neutrality by 2050. Previously he was manager of the spatial policy department. He started his career in 1991 at the Ministry of Foreign Affairs, where he held a number of positions centering on sustainable development.

Louise Sunderland, Regulatory Assistance Project (RAP) Europe
View Presentation
Louise Sunderland is Senior Advisor for the Regulatory Assistance Project working on demand side energy policies and energy justice. She has worked on energy efficiency and sustainability in the energy and buildings sectors for fifteen years. Throughout her career, Louise has worked closely with the energy and buildings industries, the nonprofit sector, and policymakers on research and policy development, most recently for the UK Green Building Council. She is an external expert for the European Commission and has served as an expert witness to provide evidence to the United Kingdom's House of Lords. Before moving into the energy field, she spent her early career working in international development and community development.

Lee Smith, Daikin
View Presentation
Lee is passionate about ongoing decarbonization and electrification initiatives and in his current role as Vice President – Strategic Marketing, Advocacy & Applications Development for Daikin U.S. Corporation, is responsible for leading market transformation initiatives for Daikin's key technologies such as Inverter, Heat Pumps for Space and Water Heating and lower GWP refrigerants. Lee is involved in various market research projects and advocacy efforts in collaboration with Regional Energy Efficiency Organizations, Regional Government Policy Makers, Academia, and other key stakeholders in the electrification movement.
12:05-1 pm (ET)
TRANSPORTATION: The transportation sector accounts for 23% of the world's energy-related carbon emissions. It needs more robust policies to incentivize shifts to low-carbon options and to increase efficiency in carbon-intensive transport. This session will explore the Netherlands's emission-cutting strategies, fuel efficiency standards across countries, and the recently passed U.S. transportation infrastructure bill.

Sacha Scheffer, Rijkswaterstaat, the Netherlands
View Presentation


Sacha is a senior advisor sustainable mobility at Rijkswaterstaat, part of the Dutch Ministry of infrastructure and water management. He works with passion on various themes within the topic of sustainable mobility with a focus on alternative refueling and recharging infrastructure for heavy duty vehicles. This includes national programmes, such as the National charging infrastructure agenda and Clean energy hubs, as well as international dossiers (Alternative Fuels Infrastructure Directive, Electric Vehicles Initiative, International ZEV Alliance etc.). Before Rijkswaterstaat, Sacha was an energy efficiency and transport analyst at the International Energy Agency. He has a study background in Environmental Sciences and Energy Science at Utrecht University.

Zifei Yang, International Council on Clean Transportation (ICCT)
View Presentation
Zifei Yang is the Passenger Vehicles Program Lead at ICCT. Her work is aimed at reducing air pollution and greenhouse gas emissions from passenger vehicles on a global scale. Her research focuses on assessing the potential fuel consumption and emissions reductions from light-duty vehicle technologies and identifying global best practices in regards to fuel efficiency standards, fiscal policies, labeling programs, electrification, and compliance and enforcement. Ms. Yang has supported national and local policy development throughout the world, including in ASEAN countries, China, India, Turkey, Peru, and the EU.

Chris Rall, Transportation for America
View Presentation
Chris has been with Transportation for America since 2010, originally serving as Oregon Field Organizer. Incrementally expanding his role and responsibilities, he became Outreach Director in 2019. Chris runs T4America's membership program, keeps partners and allies apprised of developments on transportation policy and opportunities for innovation, and guides T4America's amplification of the local voices so critical to reforming the United States' transportation system.

INDUSTRY: Reducing industrial energy use and emissions will be necessary as global demand for materials and goods continues to grow. Panelists will discuss Japan's policies and actions to increase industrial energy efficiency and reduce emissions as well as decarbonization opportunities, including technologies such as industrial heat pumps.

Jarrod Leak, Australian Alliance for Energy Productivity
View Presentation
Jarrod Leak has taken the lead as CEO of the Australian Alliance for Energy Productivity (A2EP) after a long career with Swedish engineering company, Alfa Laval, most recently as Managing Director and Cluster President for its Oceania and South East Asian operations. Jarrod has a great depth of experience across a range of industries, with significant expertise in implementing innovative technology-based sustainability and energy productivity solutions.

Chris Bataille, Institute for Sustainable Development and International Relations (IDDRI)
Chris Bataille has been involved in energy and climate policy analysis for more than 20 years as a researcher, energy systems and economic modeller, analyst, writer, project manager, and executive. Chris is currently an Associate Researcher at the Institute for Sustainable Development and International Relations in Paris, and conducts freelance energy and climate policy consulting. Chris recently completed a 1.5 year project as lead editor of a special issue of Climate Policy on the Deep Decarbonization Pathways Project (DDPP). He also helped manage the global DDPP and was co-author of the Canadian chapter. He is currently lead of the DDPP Heavy Industry Deep Decarbonization Project, which recently published a review paper in the Journal of Cleaner Production. He is an Adjunct Professor at Simon Fraser University in Vancouver.

Yuzo Yamaguchi, New Energy and Industry Development Organization (NEDO), Japan
View Presentation
Yuzo Yamaguchi is Chief Representative of Washington DC office of New Energy and Industrial Technology Organization (NEDO) and special advisor to Ministry of Economy, Trade (METI), Government of Japan. He joined METI in 2002 and served industrial policy, energy policy, and trade policy in various positions in METI such as Minister's secretariat, Agency for Natural Resources and Energy and Multilateral Trade System Department. He holds an MS in International Policy Study from Stanford University and BA in agricultural engineering from Kyoto University.
---
In 2018, we released and discussed the 2018 International Energy Efficiency Scorecard at a similar event that drew coverage from more than 80 media outlets worldwide.
Likely 2022 participants included: Domestic and international policymakers; embassy energy and environment staff; internationally-focused NGOs and foundations; media representatives; development bank professionals; international economists; energy efficiency professionals.
---
Sponsors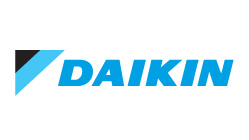 ---
Recordings