As climate change intensifies and gas prices soar, which countries are leading the world in energy-saving efforts? Such efforts can halve U.S. energy use and planet-warming emissions. They can also increase energy security—unsettled by Russia's invasion of Ukraine—and reduce pain at the pump.
The 2022 International Energy Efficiency Scorecard ranks 25 of the world's largest energy users on 36 efficiency metrics and highlights best practices all countries can use to boost energy savings. It scores them on policy measures and performance metrics, awarding up to 25 points in each of four categories: buildings, industry, transportation, and national efforts.
No country came close to a perfect score, and the average—48.5 out of 100—dipped slightly since the last scorecard in 2018. Yet some countries are taking bold steps such as increasing sales of electric vehicles (EVs) and adopting building performance standards, which require inefficient buildings to make energy-saving upgrades. How did your country score?
"This new report really does help us take stock and aspire to do more." — Kathleen Hogan, principal deputy undersecretary for infrastructure, U.S. Department of Energy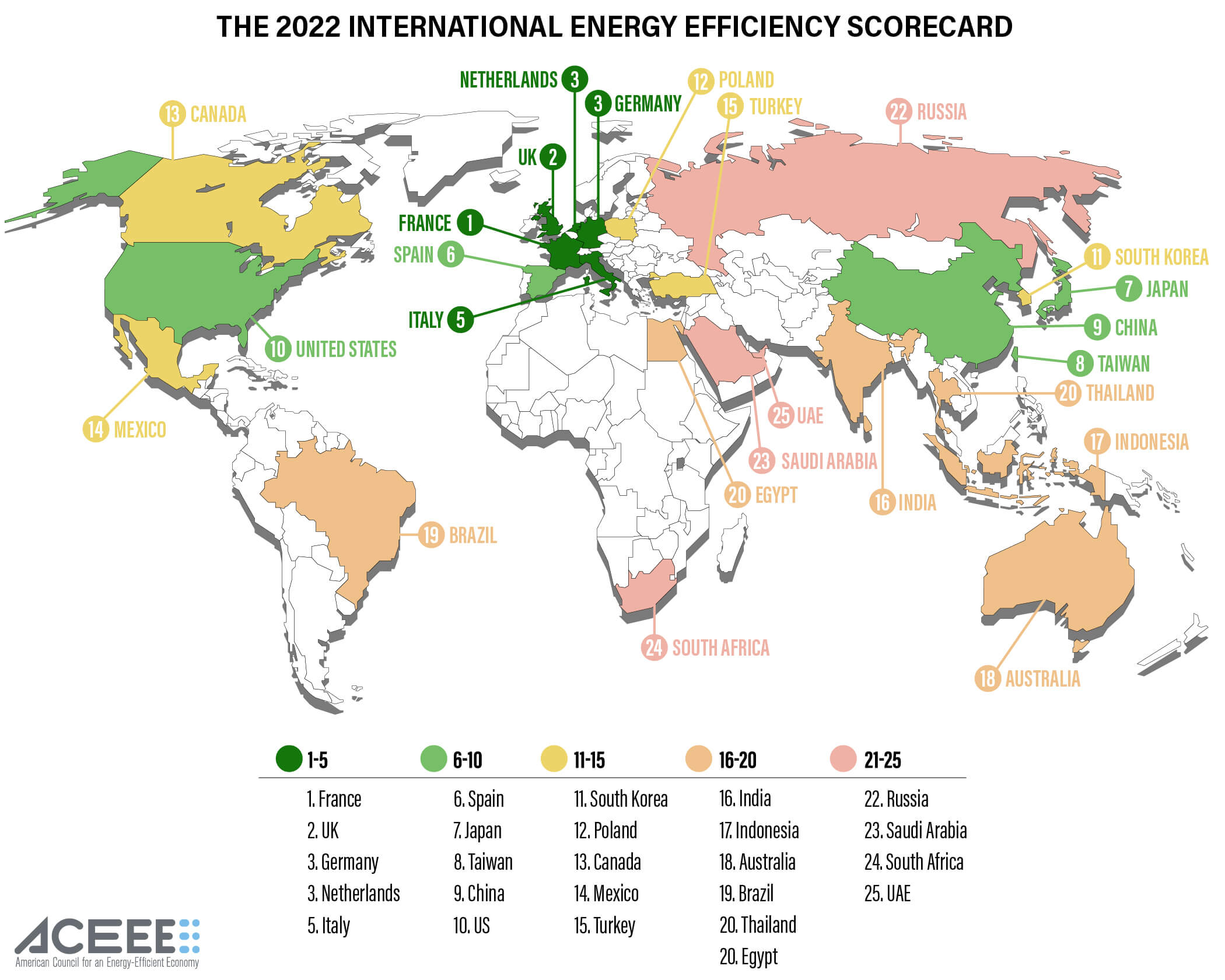 Previous International Scorecards:
International Symposium Recordings: