Energy Efficiency and Renewable Energy Office at DOE
Building Technologies: includes the appliance standards program, which has helped save almost $500 each year for the average American family; the Building Energy Codes Program, which assists states in setting similar minimum efficiency levels for new homes and buildings and renovations; and important research and deployment activities. Download this fact sheet for more about the Building Technologies Office. 

Advanced Manufacturing: includes the Industrial Assessment Program, which trains college students to do energy reviews for small and medium-sized businesses; support for combined heat and power; the Superior Energy Performance initiative to encourage strategic energy management at large facilities; and more.

Vehicle Technologies: includes the SuperTruck initiative to spur development of fuel efficiency technologies for tractor-trailers and battery research that is bringing down the cost of plug-in vehicles.

State Energy Program: provides aid to states for clean energy policies and initiatives.

Weatherization Assistance Program: funds energy upgrades in low-income homes (about 10% of Low Income Home Energy Assistance Program funds also go to this program). 

Federal Energy Management Program: reduces energy use by federal buildings, including assistance for private financing through Energy Savings Performance Contracts.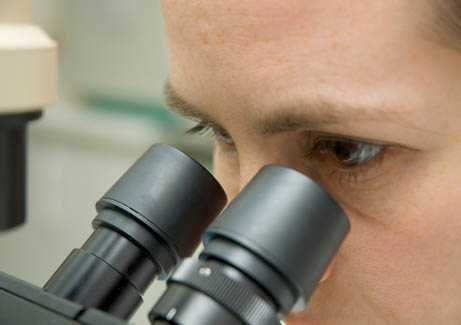 LED bulbs
LED light bulbs can give light like that of a traditional incandescent bulb, but they can use as little as one-seventh the electricity and last up to 25 times as long. Developing them has taken a lot of work. The Building Technologies Office worked with major lighting companies and small startups for years to improve the lights, lower costs, and expand the applications of LEDs, primarily with competitive grants. The L Prize fostered innovation through a competition to design a better light bulb (Philips won). Light bulb standards and labels, set in bipartisan legislation, opened the way for mass market LEDs by enabling manufacturers to compete on both performance and purchase price. Because of US leadership, there are now thousands of LED research and manufacturing jobs across the country, including North Carolina, California, Ohio, and soon New York. BTO and manufacturers continue to research new technologies such as organic LEDs.
Energy Information Administration at DOE
The Residential, Commercial, and Manufacturing Energy Consumption Surveys provide reliable energy use information, and the agency makes detailed estimates of past and future energy use, which are essential tools for program development and policy analysis.
Environmental Protection Agency
ENERGY STAR is the leading voluntary efficiency program, including labels for products and new homes, home energy upgrade programs, and benchmarking the energy use of commercial buildings (DOE is a partner in this program). The smaller WaterSense is a similar program focused on water use. SmartWay provides similar services for freight shipping.

Federal Vehicle and Fuels Standards and Certification does vehicle and engine testing for air emissions and fuel economy standards at the state-of-the-art National Vehicle and Fuel Emissions Laboratory in Ann Arbor, MI, as well as setting vehicle emissions standards.
Department of Transportation
New Starts: Competitive grants for major new public transit lines. 
TIGER grants: Competitive grants for innovative projects across multiple modes of transportation and/or multiple jurisdictions that advance economic goals.
Significant funding for energy efficiency work also goes to DOE's Advanced Research Projects Agency-Energy, the Department of Housing and Urban Development (especially for multifamily housing), the Department of Agriculture (for rural utilities and programs), the General Services Administration and Department of Defense (for federal buildings), sometimes the State Department and US Agency for International Development, and other agencies. At these agencies efficiency is not generally specified within much larger budgets.
Funding levels are set in the appropriations process. The president releases a proposed budget for each department, usually in early February for the next year. Congress is supposed to pass a budget resolution setting broad outlines in the spring. Congress then is supposed to pass, and the president sign, appropriations bills by the beginning of the fiscal year on October 1. Sometimes Congress passes a continuing resolution to continue funding, usually at the previous year's levels, until it can pass new appropriations bills. Note that tax incentives are in separate tax bills. And one efficiency and renewables program, the Rural Energy for America Program, has received "mandatory" funding in the farm bill, which does not need annual appropriations.
More Case Studies
Habitat for Humanity, Denver, CO
In 2005, Habitat for Humanity of Metro Denver teamed with the National Renewable Energy Laboratory in Golden, Colorado, to build a threebedroom home that is also a small power plant. Solar rooftop cells make more electricity each year than the home uses. Under DOE's Building America program, the team used efficient heating and lighting and a tight shell to halve energy use. That home is part of an ongoing partnership. After Hurricane Katrina, BTO provided construction standards for Habitat affiliates, first for rebuilding on the Gulf Coast and then nationwide. Oak Ridge National Lab assisted with five Habitat near-zero energy homes in Lenoir City, Tennessee. More recently, Habitat homes in North Carolina, Florida, and Michigan have been certified as Zero Energy Ready Homes.
Aeroseal, Centreville, OH
A large portion of the energy used to heat and cool homes and commercial buildings is wasted as the air escapes through leaks in the ducts. Mark Modera at Lawrence Berkeley National Lab developed a novel way to seal those leaks by blowing in particles through the ducts that plug the holes as the air leaks through. When the lab could not find a company to market the technology, he founded Aeroseal. This small business makes the equipment and sealant in Centerville, Ohio. Aeroseal's system is now used by 600 franchises across the United States and in much of the world.