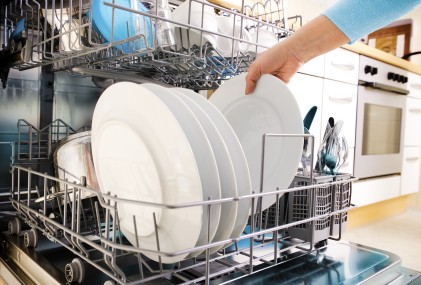 Energy-Efficient Appliances
Minimum efficiency standards for appliances and lighting have been one of the most successful policies states and the federal government have used to save energy.

 
Appliance efficiency standards prohibit the production and import or sale of energy-consuming products that are less efficient than the minimum requirements. These standards not only save energy but also reduce pollutants, improve electric system reliability, and save consumers significant amounts of money over the life of the equipment.
ACEEE continues to advocate, at the state and federal levels, for cost-effective new standards on a wide range of products. Often states provide a testing ground for new standards that are later adopted nationally. As laws and regulations are implemented, ACEEE tracks developments and participates at each stage of the process, working closely with other stakeholders to arrive at consensus decisions when possible. For updates on the latest state and federal appliance standards activity, visit the Appliance Standards Awareness Project.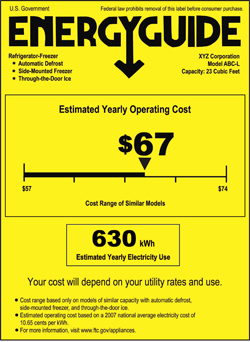 Appliance Labeling
Since 1980, the Federal Trade Commission (FTC) has administered the EnergyGuide labeling program to help consumers make informed decisions when purchasing certain home appliances and other energy-using equipment. The label gives information on the operating cost and energy use of the appliance.
In 2005, the Energy Policy Act called on the FTC to explore more-effective designs for the EnergyGuide label. In 2007, with input from ACEEE, the label was redesigned to emphasize the annual operating cost compared to that of similar products. ACEEE continues to seek out opportunities to enable consumers to easily make informed purchasing decisions.