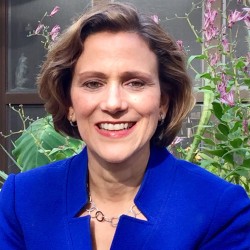 Senior Director, Marketing & Communications
Wendy Koch is an ACEEE Alumni as of 2022.
As a member of ACEEE's executive team, Wendy Koch leads the communications and conferences initiatives. She provides strategic oversight of media relations, community outreach, website design, marketing efforts, publications' editing, and conferences planning. She joined ACEEE in 2016.
Previously, Koch was a communications consultant at the World Bank Group and an award-winning multimedia journalist. Ranked the third most influential energy journalist in 2012, she was the senior energy editor of National Geographic and a veteran editor/reporter at USA TODAY. At USA TODAY, she led a yearlong series about the impact of climate change on American lives that won the 2014 Clarion Award, and she created/curated an environment blog that drew one million monthly page views. She's a former governor of the National Press Club.
Koch earned bachelor's and master's degrees, both magna cum laude, in international politics/economics from Georgetown University's School of Foreign Service.