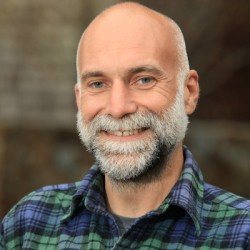 Senior Manager, Buildings
Michael Waite, PhD, P.E. is senior manager in the Buildings Program. He conducts research related to building energy decarbonization and steers ACEEE's energy code efforts. Mike leads initiatives that root energy code development and implementation in sound and innovative research in order to reduce greenhouse gas emissions and promote energy affordability in new and existing buildings. He collaborates with others at ACEEE to align building policy with emerging climate policies. He joined ACEEE in 2022.
Prior to joining ACEEE, Mike worked as a research scientist in the Sustainable Engineering Lab at Columbia University. Previously, he was a senior building technology engineer in the architecture, engineering and construction industry.
Mike holds a doctor of philosophy and a master of science in mechanical engineering from Columbia University and a bachelor of science in mechanical engineering and physics from Clarkson University.
Areas of Expertise:
Building energy systems and decarbonization
Building energy codes and standards
Interaction of building loads and energy supply to reduce greenhouse gas emissions