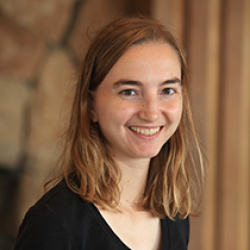 Research and Production Coordinator
Mary Robert Carter coordinates the work of ACEEE's editorial team, oversees project timelines, and tracks and assesses the impacts of ACEEE research. Mary Robert joined ACEEE in 2017.
Prior to joining ACEEE, Mary Robert interned for a state political party, as the assistant to the state's organizing director, managing schedules, providing administrative support, and analyzing campaign data for statewide organizing efforts. Before that she interned with United Airlines, the Washington Youth Garden, and the Thomas Jefferson Foundation.
Mary Robert holds a BA in political science and history from Williams College.