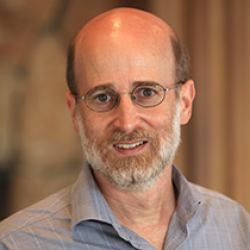 Policy Director
Lowell Ungar supports effective federal energy efficiency policies. He promotes administrative actions under existing authorities, develops legislative proposals, and analyzes existing and proposed policies and programs. He joined ACEEE in 2013.
Prior to joining ACEEE, Lowell was director of policy at the Alliance to Save Energy, working primarily to develop and build stakeholder and policymaker support for federal energy efficiency legislation. He played a key role in enacting legislation on building energy codes, appliance efficiency standards, tax incentives, Department of Energy programs and funding, federal energy management, and other areas. He also co-wrote reports mostly on buildings and utility policy issues. Before working at the Alliance he was a legislative aide in both the U.S. Senate and the House of Representatives.
Lowell earned a PhD in physical chemistry from the University of Chicago and a BS in chemistry with distinction and with honors in humanities from Stanford University.
Expertise:
Federal energy policies
Policy development, advocacy, and analysis
Buildings and utilities policies
Tax incentives and government funding