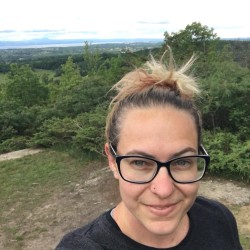 Manager, State Policy Program
Kristin Campbell works on state-focused policies for energy efficiency. She joined ACEEE in 2022.
Prior to joining ACEEE, Kristin worked as the science and policy analyst with Institute for Governance and Sustainable Development. Most recently, she was a research and policy consultant for the NAACP Environmental and Climate Justice Program.
Kristin holds a bachelor of science in meteorology from Florida State University, a master of arts in Climate and Society from Columbia University, and a dual degree of a juris doctor and a master of arts in environmental law and policy from Vermont Law School.
Areas of Expertise:
Climate change science, law, and policy
Environmental and climate justice
Legislation and regulation