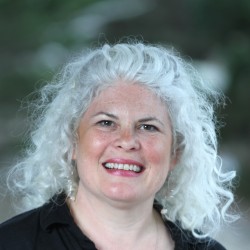 Senior Fellow, Buildings Program
Jennifer Thorne Amann promotes residential and commercial whole building performance improvements, explores behavioral approaches to improving energy efficiency, and analyzes the impacts of stronger appliance efficiency standards. She has authored dozens of publications and articles on appliances, lighting, consumer electronics, equipment installation practices, emerging residential and commercial building technologies, and the progress of market transformation initiatives, among others. In addition, Jennifer is lead author of ACEEE's popular Consumer Guide to Home Energy Savings, now in its tenth edition. Jennifer serves on the board of directors of the National Home Performance Council. She joined ACEEE in 1997.
Prior to joining ACEEE, she worked in the environmental technology field plus community organizing and education on a variety of environmental and consumer issues.
Jennifer earned a master of environmental studies from the Yale School of Forestry and Environmental Studies and a bachelor of arts in environmental studies from Trinity University.
Expertise:
Residential energy efficiency
Appliances
Consumer education and behavior