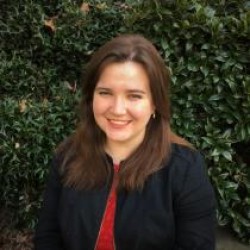 Senior Research Analyst, Health and Environment
Christine Gerbode conducts research and analysis related to the intersection of human health and energy use. She supports decisionmakers, policy advocates, and other ACEEE research programs in using energy efficiency policies and programs to protect health and ensure equity for communities and vulnerable populations at local, state, and national scales. She joined ACEEE in 2019.
Christine has experience across the boundaries of the natural science, social science, and communication fields. She has previously worked as an environmental specialist and GIS associate for an environmental consulting firm in East Texas, helping public and private sector clients navigate and comply with local and federal regulations. She has also worked as a journalist, serving as editor and lead writer of an alternative Houston news site focused on regional development and the built environment.
Prior to joining ACEEE, Christine completed a master's degree in Environmental Management at Duke University, where she focused on environmental policy, economics, and health. She completed a bachelor of science in Earth Science from Rice University in 2011, concentrating in Geochemistry. She has also studied and conducted research related to environmental regulation in China and Brazil, and is interested in comparative and transboundary environmental policy.
Expertise:
Environmental health
Health and energy efficiency