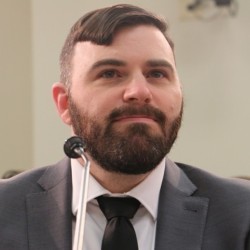 State Policy Program Director
Bryan Howard is an ACEEE Alumni as of January 2022. 
Bryan Howard oversees ACEEE's work related to research, technical assistance and implementation of energy efficiency policy at the state level. He joined ACEEE in 2020. 
Prior to joining ACEEE, Bryan worked as the legislative director for U.S. Green Building Council where he ran education and advocacy efforts with all levels of government. He played a key role in enacting legislation on modernizing federal disaster response programs, tax incentives, education and training and government building efficiency. Before joining the Council he served as a legislative aide in the U.S. House of Representatives.
Bryan earned a bachelor of arts in political science from Mesa State College in 2002.