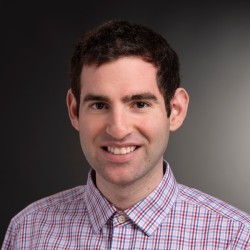 Senior Researcher, Transportation program
Avi's research has been focused on the policy and regulatory implications of technological changes in transportation, including vehicle automation and electrification. His work has investigated decision making under uncertain technological development paths and maximizing social value, including minimizing environmental risk. He coordinated research for Native American and Tribal Government transportation issues as the Research Coordinator for the Transportation Research Board Native American Issues in Transportation Committee.
Avi was most recently a Visiting Assistant Professor in Rochester Institute of Technology's Department of Public Policy and was previously employed through the ORISE Post-Doctorate research program serving the US Army Corps of Engineers Risk and Decision Science Team. Dr. Mersky holds a Ph.D. in Civil and Environmental Engineering from Carnegie Mellon University, and received a B.S. in Civil Engineering and a B.A. in International Studies from Lafayette College.