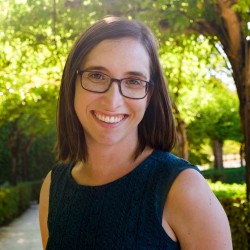 Local Policy Manager, Energy Equity
Ariel Drehobl conducts research and analysis on local-level energy efficiency policies and initiatives, with a focus on energy affordability and low-income communities. She joined ACEEE in 2015.
Prior to joining ACEEE, Ariel worked at Opower on energy efficiency research, and also interned for the US Climate Action Network, the National Park Service, and the US Forest Service.
Ariel earned a master of science in environmental science, policy, and management from a joint-degree program that awarded degrees from Central European University in Hungary, Lund University in Sweden, and the University of Manchester in the United Kingdom. Ariel earned a bachelor of arts in history and international studies from Northwestern University.
Energy affordability and low-income communities
Local and community energy policies and programs