This report examines six strategies that community-based organizations are using to build equitable clean energy policies, programs, and investments in local communities. Through six case studies, we show how these strategies are well suited to address inequities in the clean energy sector. The report also discusses the importance of collaboration between local governments and community-based organizations in furthering equitable and just clean energy policies and initiatives. We conclude by identifying actions local governments can take to collaborate with, fund, and support community-led efforts to advance equitable clean energy outcomes.
View the Interactive Story Map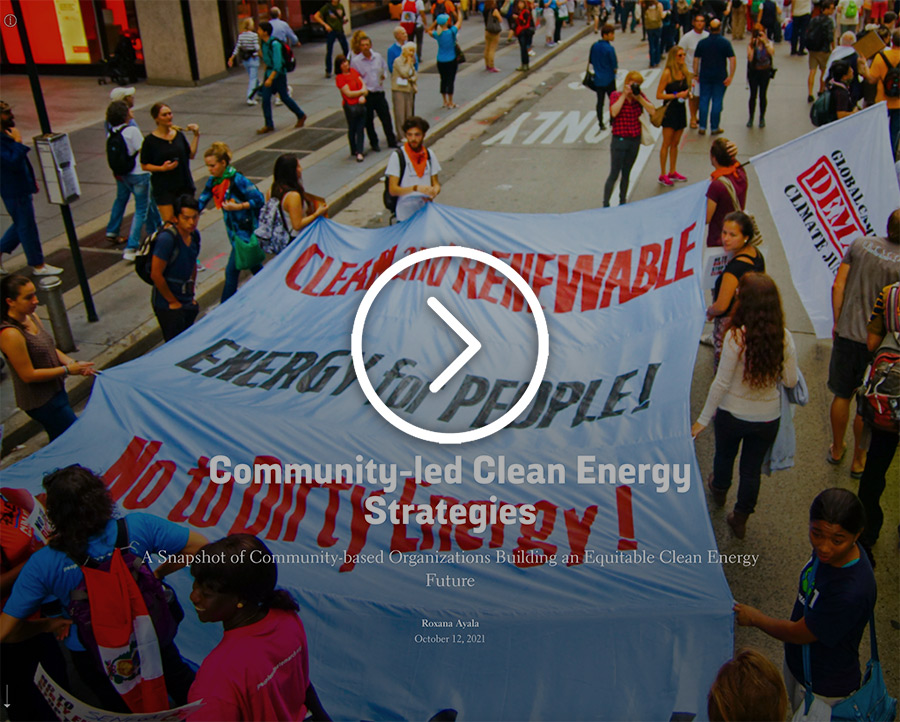 Suggested Citation
Ayala, R., A. Drehobl, and A. Dewey. 2021. Fostering Equity through Community-Led Clean Energy Strategies. Washington, DC: American Council for an Energy-Efficient Economy. aceee.org/research-report/u2105.
This Article Was About
Local and Community Initiatives
Energy Equity
Low-Income Energy Efficiency Programs