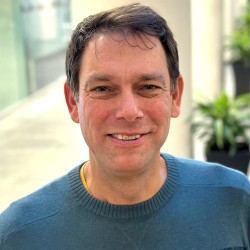 Executive Director, Appliance Standards Awareness Project (ASAP)
Andrew deLaski coordinates national advocacy efforts related to federal efficiency standards and advises state policymakers and advocates interested in state level energy efficiency standards policy. He has co-authored and updated periodic national and state studies on savings potential from new appliance standards. He joined ASAP in 1999.
Prior to joining ASAP, Andrew worked at the Consortium for Energy Efficiency and the State Public Interest Research Groups.
Andrew earned a masters of public policy from the University of Michigan and a bachelor of arts in economics from the University of Virginia.
Expertise:
appliance, lighting and equipment efficiency
national appliance standards policy
state appliance standards policy