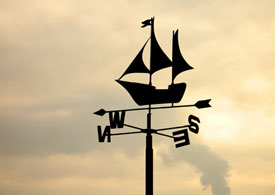 Today I have the privilege of testifying before the House Energy and Commerce Committee. My hope is that this is the beginning of a discussion that will lead to federal energy efficiency legislation later this year. Congress has a unique opportunity to strengthen our economy through energy efficiency, save the nation millions of dollars, and curb pollution. My testimony will illustrate the powerful benefits of this essential energy resource and discuss five areas of potential legislative action.
Appliance and equipment standards have been one of the greatest energy efficiency policy success stories of the last quarter-century. These standards have resulted in cumulative energy savings since 1987 of 3.4 quads in 2010, with the net present value of consumer savings from standards already in place set to save about $1.1 trillion through 2035.
Building energy codes are universally recognized as the easiest and most cost-effective way to help consumers save energy and money, making housing more affordable and reducing air pollution. ...