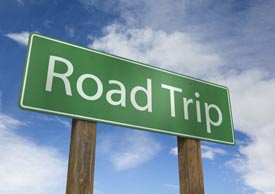 The struggle for improved gas furnace efficiency standards may have an end in sight. Yesterday, the U.S. Court of Appeals for the D.C. Circuit approved a settlement between the Department of Energy (DOE) and an industry trade group. In the settlement, DOE agreed to pull back efficiency standards completed in 2011 and develop new standards in their place within two years. This new rulemaking represents another opportunity to set strong furnace standards which will save energy and cut consumers' heating bills.
Since DOE based the 2011 standards on a recommendation jointly filed by efficiency advocates and furnace manufacturers, we are disappointed at the delay in efficiency improvements. But, with litigation threatening to tie up not only the new furnace standards, but also new standards for heat pumps and air conditioners, DOE's decision to redo the furnace standards now makes sense. Previously announced central air conditioner and heat pump standards will take effect next January, as planned.
Improved furnace standards are more important than ever
Heating is the single largest household energy expense in the U.S. ( About 40% of non-transportation energy costs.) Since heat is a necessity,...