ACEEE is pleased to announce our second Rural Energy Conference. This dynamic one-day event will explore how energy efficiency and clean energy are increasing rural prosperity. Our interactive sessions, plenary panels, and networking breaks will connect you with leaders from utilities, government, industry, nonprofits, financial institutions, and academia.
This conference will give you the perfect opportunity to delve into clean energy solutions tailored for rural communities that will spur economic growth and energy affordability. Many rural residents spend a higher share of their income on energy costs than their non-rural counterparts. Join us to explore the power and potential of energy efficiency and clean energy to lower energy bills and improve the everyday lives of rural residents.
We will discuss the following topics as they relate to rural communities:
Energy efficiency program design and financing
Renewable and distributed energy resources
Economic development
Electrification of buildings and transportation
Resilience and disaster recovery
Energy affordability for low-income households
2018 Farm Bill and USDA programs
Broadband access
Likely participants
Leaders from utilities, government, industry, nonprofits, financial institutions, and academia. Click here to view a list of organizations that participated in Rural Energy's 2018 conference.
Registration

*code for this rate given upon request, if applicable
A discount will be given to those attending the 2020 Midwest Energy Solutions Conference, presented by the Midwest Energy Efficiency Alliance.
Accommodations
The hotel room block is now closed. Contact the Chicago Marriott Downtown Magnificent Mile for availability (312) 836-0100. Please note, the rates will not be the same.
Keynote Speaker
Wahleah Johns is the Co-Founder and Executive Director of Native Renewables, and she is a member of the Navajo (Dine) tribe. With Native Renewables, she works to electrify homes on the Navajo reservation using off-grid solar photovoltaics. Native Renewables educates community members on solar and renewable energy, and trains tribal members to install and maintain off-grid photovoltaic systems. Wahleah will discuss Native Renewables' work during the keynote. Come hear this fascinating presentation about clean energy practices from a Native American perspective!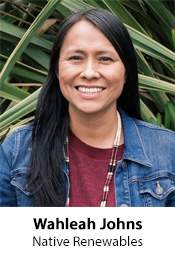 Plenary Panels
Our opening plenary will look at electrification efforts across the United States. Representatives from the National Rural Electric Cooperative Association, North Carolina's Electric Cooperatives, Efficiency Maine Trust, and Next Energy US will share strategies for electrifying rural communities. At our afternoon plenary, experts from the Colorado Energy Office, University of New Mexico School of Law, University of Michigan, and Environmental and Energy Studies Institute will discuss how state policy can drive energy savings in rural communities. They will share policy opportunities such as statewide greenhouse gas reduction goals. Speakers will include:

Advisory Committee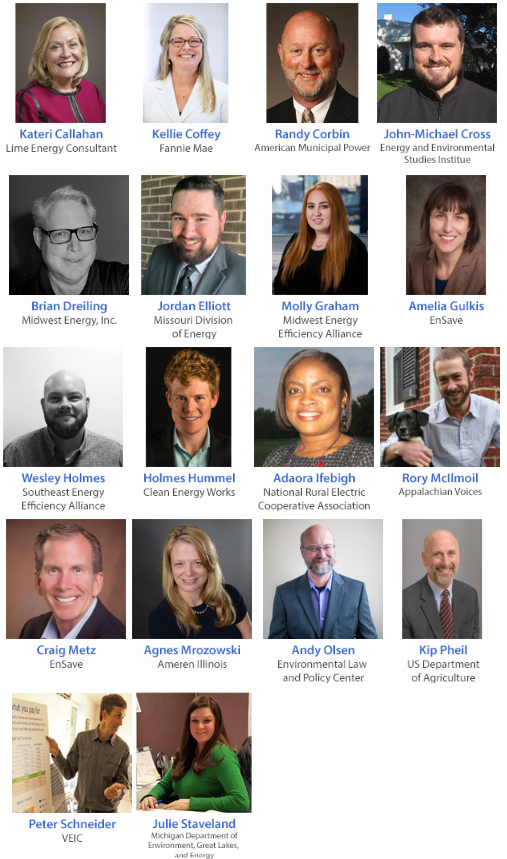 Sponsorship Opportunities
If your organization would like to learn more about the various sponsorship levels and the associated benefits for the 2020 Rural Energy Conference, download our sponsorship flyer. If you have questions or would like more information, please contact Charlie Herron.
Contact Charlie Herron