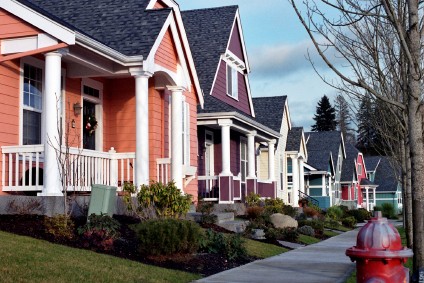 As the saying goes, "All politics is local"—and the same could be said about energy efficiency.
By definition, the implementation of energy efficiency programs happens at the local level—everything from installing insulation to changing light bulbs and encouraging less driving—so it is critical to engage communities and keep them informed about opportunities to save money and make a positive social and environmental impact.
The drivers of local and community initiatives may be municipal, state, or national governments; utilities; or nonprofit organizations. The initiatives may be tailored to the customers in the community to focus on a specific sector, such as residential buildings, or end-use, such as lighting. No matter what targeted customer segment, however, the importance of local and community initiatives rests not only on the energy savings achieved, but on the opportunity to directly involve people unacquainted with energy efficiency concepts and programs.
Local governments and other community leaders are uniquely situated to manage successful energy programs at the community level for several reasons.
Scale. Geographically, the program administration area is far smaller than that of a state or region.
Accountability. Mayors and county leaders are directly accountable to their constituents. In addition, these officials operate in local media markets that routinely track and report the various decisions and activities of local governments.
Authority. Cities and counties control not only investments in their own buildings and facilities, but in some cases own and operate their energy and water utilities, which can promote energy efficiency with detailed knowledge of the customer base.
Influence. Local government, community thought leaders, and neighbors often exert great influence on the opinions and choices of fellow citizens and consumers.
Attitude. City-dwellers have always had civic pride, which now can encompass the race to reduce greenhouse gas emissions while improving their community.
ACEEE's growing involvement in local and community initiatives was spurred by a major new program funded in the federal stimulus bill, the Energy Efficiency and Conservation Block Grant program (EECBG). The federally funded program allocated $3.2 billion to formula-eligible cities and counties (i.e., larger cities and counties) and covers a variety of initiatives targeted at conservation and energy efficiency projects. ACEEE will use its expertise on energy efficiency programs and policies to assist municipalities in implementing new programs or building on existing ones. A first step came last year with a report, Energy Efficiency Program Options for Local Governments under the American Recovery and Reinvestment Act of 2009.  ACEEE is also a member of the Department of Energy's Technical Assistance Network, which works to help stimulus grantees successfully implement their local efficiency programs.