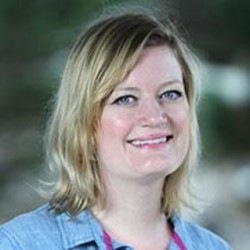 Director, Health and Environment
Sara Hayes leads ACEEE's work related to health and the environment. Her research focuses on the human health impacts of energy efficiency in buildings and on the air quality effects of saving energy. Sara manages the health and environment program and oversees a research team focused on identifying opportunities to use energy efficiency to reduce pollution and improve human health. She serves on the U.S. Environmental Protection Agency's Clean Air Act Advisory Committee. Sara joined ACEEE in 2010.
Sara has over 15 years of experience working on policy and regulation related to the implementation of the Clean Air Act in federal rulemakings and in states. Prior to joining ACEEE, Sara worked at a boutique Wall Street law firm where she advised clients on transactions in energy and environmental markets and emissions trading. In addition, Sara worked for the Ozone Transport Commission, as a private consultant and at the Community Energy Project weatherizing homes. In addition to her published work at ACEEE, Sara has published in the Georgetown Environmental Law Review and is a contributing author in Green CITYnomics: The Urban War against Climate Change and Capital Markets, Derivatives and the Law.  
Sara earned a JD from Fordham Law School, where she was the recipient of the Riker Danzig Environmental Law Award and served on the Fordham Environmental Law Review. She is a licensed attorney in the state of New York. Sara earned a bachelor of arts in environmental studies from Lewis and Clark College.
Expertise:
Environmental regulation
Clean Air Act
Health and energy efficiency