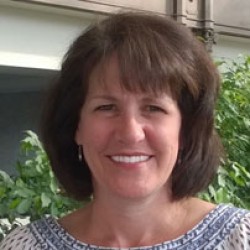 Conferences Director
Rebecca Lunetta joined ACEEE in 1997. She organizes and manages all logistical tasks related to conference planning for ACEEE. These tasks include: supervising conference staff; overseeing abstract selection processes; designing and maintaining conference databases; developing registration materials; negotiating with hotels and conference centers, as well as other meeting venues and vendors; managing on-site activity at the meetings; recruiting and training consultants and volunteers; developing and managing conference budgets and overseeing all payment-related activities; performing general accounting tasks; and, assisting with marketing and publicity of conferences.
Prior to joining ACEEE, Rebecca was conferences manager and program manager for the Composting Council where she was responsible for organizing the Council's annual meeting and developing a successful national backyard composting program.
Rebecca earned a bachelor of science in advertising from Syracuse University.