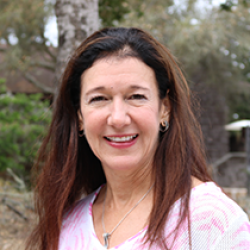 Chair
Penni McLean-Conner is Chief Customer Officer and Senior Vice President of Customer Group for Eversource Energy.  She is responsible for providing Eversource's 3.5 million electric and gas customers with high quality customer service and delivering a cost-effective portfolio of electric and gas energy efficiency programs. 
Penni is a recognized thought leader in the utility industry with over 30 years of experience implementing positive change, particularly in the areas of leadership, superior customer service and energy efficiency programs.  In her current role, Penni leads an integrated team of customer service employees, charged with delivering consistent, positive customer experiences across multiple platforms.  This also includes management of an energy efficiency portfolio of programs that tops $500 million annually and provides Eversource customers with highly-valued energy efficiency services ranked number one in the nation.
She is a published author and the customer service columnist for Electric Light and Power Magazine. Penni's most recent book "Profiles in Excellence: Utility Chief Customer Officers," shares the stories of eight all-star chief customer officers who have demonstrated success in creating a customer- focused culture.  Penni has also published "Customer Service: Utility Style," and "Energy Efficiency:  Principles and Practices."
Penni is a 2016 recipient of the New England Women in Energy and the Environment Achievement Award.  She was also honored in 2017 with the Greater Boston Chamber of Commerce Pinnacle Award for Achievement in Management.
Penni holds a bachelor's degree in industrial engineering from North Carolina State University and is a registered Professional Engineer.  She is active in the industry, chairing the American Council for an Energy Efficient Economy (ACEEE) and CS Week.  Locally she chairs the United Way of Massachusetts Bay and Merrimack Valley and serves on the Boston Green Ribbon Commission and Medfield Energy Committee.