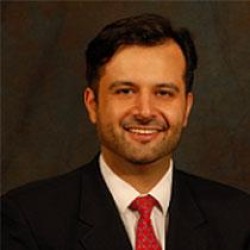 Federal Policy Manager
Pasha is ACEEE's federal policy manager, providing strategic counsel on federal energy efficiency policy. Pasha has expertise in federal energy efficiency issues and the pertinent regulatory processes and policymakers, which enables him to effectively guide engagement with Capitol Hill, agency staff and other critical government entities, and stakeholders.
Before joining ACEEE in 2017, Pasha served as professional staff on the US Senate Energy and Natural Resources Committee for its ranking member, now chairman, Senator Lisa Murkowski (R-Alaska). He handled a broad and unique portfolio, primarily FERC-related issues and electricity markets, as well as EPA regulations affecting the energy sector, maritime law, Bureau of Land Management matters, the King Cove Road, and US Senate rules and procedure.
Pasha earned a bachelor of arts in public policy and in philosophy from Duke University and a JD from Antonin Scalia Law School. Pasha also serves as a councilmember for the Town of Vienna, Virginia. He was first elected in 2014 and re-elected in 2016.