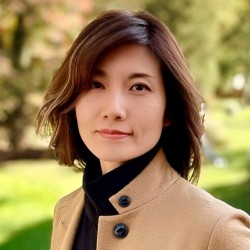 Senior Director for Research
Nora Wang Esram oversees ACEEE's research agenda in a range of topic areas including buildings, industry, transportation, and behavior. She leads, supports, and coordinates the work of all research programs and contributions to policy activities.  She joined ACEEE in 2020.
Prior to joining ACEEE, Nora worked at the Pacific Northwest National Laboratory as a chief engineer and team lead in the Electricity Infrastructure & Buildings Division for ten years.
Nora holds a Ph.D. in architecture from the University of Illinois, Urbana-Champaign and a master of arts in architecture from the National University of Singapore.
Areas of Expertise:
Building technologies and energy efficiency analysis
Environmental psychology and human behavior
Building design, construction, and urban planning