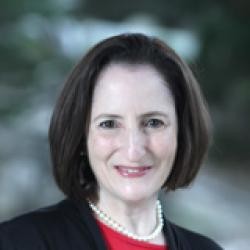 Chief Operating Officer
Naomi Baum is part of the senior management team, addressing strategic and tactical issues across the organization. She is responsible for all aspects of the organization's operations, including human resources, strategic finance and business management, internal communications and systems, and development. She joined ACEEE in 2012.
Naomi has more than 20 years of legislative and oversight experience and has worked on a wide range of policy issues. Before joining ACEEE, she was the executive director of the bipartisan Congressional Oversight Panel, which was established to oversee the Treasury Department's Troubled Asset Relief Program. She previously served as the staff director for the Senate Committee on Small Business and Entrepreneurship.
Naomi earned a bachelor of arts in political science and French from Wellesley College and a master in public administration from the Kennedy School at Harvard University.