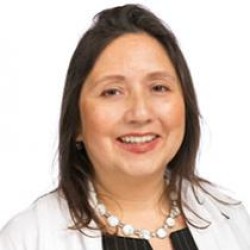 Ms. Martinez is principal and founder of Ruben Strategy Group LLC. She specializes in strategic regulatory consulting for the energy, mobile communications, and nonprofit sectors. She works with national associations, nonprofits, coalitions, and energy-related businesses to help develop their markets, create strategic pathways to solutions, and grow their organizations.   Her expertise includes energy markets, customer satisfaction enhancement, distributed energy resources, and limited-income customer rate design and services.
Previously, Ms. Martinez served for over six years as a Michigan Public Service commissioner, where she led efforts in new consumer education and awareness promoting low-income and senior programs, energy affordability via efficiency, and the value of generation resource diversity. She was also responsible for drafting Michigan's 2008 energy laws and overseeing their implementation. In addition, she served as a gubernatorial advisor and deputy director and a state legislative committee senior advisor. She is a former board advisor to Mobile Future, an association of cutting-edge technology companies.
Ms. Martinez serves as president and cofounder of Hispanics in Energy, a 501(c)3 that provides a platform for Hispanics and energy, and also as a founding member and treasurer of Advancing Women in Energy. She earned a bachelors in economics and political science and a masters in business administration, with distinction, both from the University of Michigan.