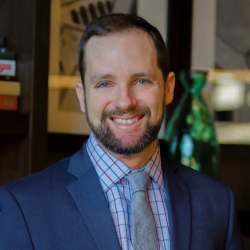 Utilities Manager
Prior to joining ACEEE, Mike was a AAAS Science and Technology Policy Fellow in the U.S. Department of Energy's Building Technologies Office (BTO). As a member of BTO's emerging technologies team, Mike facilitated behind-the-meter innovations to make buildings more energy efficient, resilient, and flexible for the evolving electricity grid.
He has also served as a Mirzayan Science and Technology Policy Fellow at the National Academies of Science in Washington, DC; a scientific consultant for the U.S. Global Change Research Program; and a researcher for Baltimore City in the area of disaster preparedness.
Mike holds a Ph.D. in physics from Johns Hopkins University.