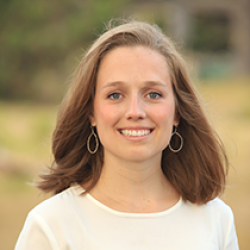 State Policy Manager
Mary Shoemaker is an ACEEE alumni as of 2022.
Mary Shoemaker manages a mix of research, analysis, and outreach on energy efficiency opportunities in the United States. She oversees ACEEE's work on rural energy efficiency and inclusive clean energy workforce development. Mary also conducts research on state energy efficiency policies and programs. She joined ACEEE in 2014.
Mary holds a bachelor of science in public policy with a concentration in environmental and energy policy from Georgia Tech. She is an alumnae from and leader within the Clean Energy Leadership Institute.