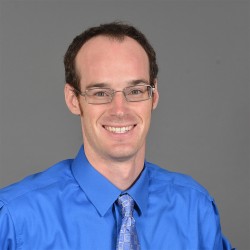 Senior Policy Director
Mark Kresowik supports the success of the members of ACEEE's policy team and our partners shaping decisions at the local, state, utility, and federal levels across every part of the economy as we accelerate ambition for improving energy efficiency and centering those most historically overburdened and underserved in our communities. Mark joined ACEEE in 2022. 
Prior to joining ACEEE, Mark managed federal and international policy for RMI's Carbon-Free Buildings Program and led clean energy campaigns with the Sierra Club for nearly 15 years. Mark has previously served as an interim executive director of Iowa Interfaith Power & Light and on the boards of RENEW Northeast, the Sustainable FERC Project, the Center for Global and Regional Environmental Research, and the Appliance Standards Awareness Project.  
Mark graduated with honors from the University of Iowa, where he designed an interdepartmental studies major in sustainable systems, was elected student government president, and helped start The 10,000 Hours Show. Mark has trained with The Management Center, Rockwood Leadership Institute, Race Forward, the Midwest Academy, LifeLabs Learning, McKinsey & Company, Reos Partners, and the National Regulatory Research Institute.