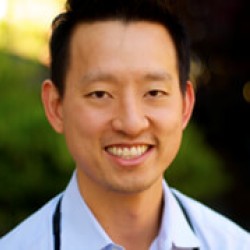 Mark Chung is the co-founder and CEO of Verdigris, a Silicon Valley based technology company empowering carbon-intensive enterprises with high-precision, AI-driven scalable electrical intelligence. Verdigris delivers real-time global monitoring with granular diagnostics and analysis, focusing on reducing stranded electrical capacity, CO2 emissions, and ensuring regulatory compliance for Mission-critical buildings.
Before co-founding Verdigris, Mark held key positions as a principal engineer for several notable Silicon Valley technology startups, including NexGen (acq. AMD), Pasemi (acq. Apple), RMI, and NetLogic (acq. Broadcom). His expertise contributed significantly to the development of world-renowned chips such as Opteron, XLP, and A7, among others.
Mark is also an advisor to several startups focused on the intersection of climate and technology. His contributions to the industry were recognized when he was named one of "40 under 40" by the Silicon Valley Business Journal in 2017.
Mark holds both a bachelor's and master's degree in Electrical Engineering from Stanford University, where he honed his skills and passion for cutting-edge technology and sustainable solutions.