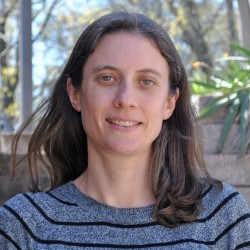 Senior Research Manager, Appliance Standards Awareness Project (ASAP)
Joanna Mauer coordinates a broad coalition of efficiency advocates to provide technical analysis and comments on the U.S. Department of Energy (DOE) efficiency standards rulemakings for residential appliances and commercial equipment. She joined ASAP in 2010.
Prior to joining ASAP, Joanna was a physical scientist at the U.S. Environmental Protection Agency (EPA). Before that she worked as a research assistant at the Center for Integrative Environmental Research where she contributed to studies on energy efficiency in Maryland. She also served as a Peace Corps volunteer in the Dominican Republic working on rural water and sanitation.
Joanna earned a bachelor of science in civil and environmental engineering from Cornell University and a master of public policy from the University of Maryland with a specialization in environmental policy.
Expertise:
appliance, equipment, and lighting energy efficiency standards