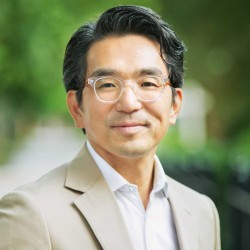 State and Utility Policy Director
Edward is an ACEEE alumni as of August 2023.
Edward Yim directs the State and Utility Policy Program and strategizes how transformative energy efficiency can be incorporated in utility programs and practices, including infrastructure planning for reliability and resiliency, at state and local levels. He advocates for policies and programs that lead with low demand and energy efficiency strategies to combat climate change and to realize greater energy independence. He joined ACEEE in 2022.
Prior to joining ACEEE, Edward worked at the District of Columbia Department of Energy and Environment as its energy policy advisor, leading the department's efforts in developing energy decarbonization and resilience plans, as well as its grid modernization and energy transition strategies. He previously worked for the Pennsylvania House of Representatives on various energy and environmental issues, including wholesale market and capacity planning issues, as well as issues related to natural gas development and delivery. He has also worked in the private sector on energy and infrastructure issues.
Edward holds a juris doctor from Villanova University with a license to practice in Pennsylvania and New Jersey, and a bachelor of architecture from Virginia Tech.