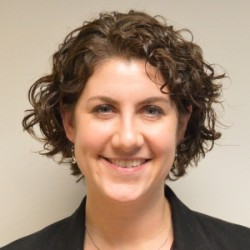 Danielle Sass Byrnett is Director of the National Association of Regulatory Utility Commissioners (NARUC) Center for Partnerships & Innovation (CPI). She leads this grant-funded team focused on identifying emerging challenges and connecting state public utility commissions with expertise and strategies to navigate their complex decision-making. CPI builds relationships, develops resources, and delivers training in areas ranging from energy efficiency and distributed energy resources to natural gas infrastructure to cybersecurity and more. Ms. Sass Byrnett launched and leads the NARUC-NASEO Task Force on Comprehensive Electricity Planning.
Prior to joining NARUC, Ms. Sass Byrnett served in the U.S. Department of Energy-Office of Energy Efficiency and Renewable Energy and U.S. Environmental Protection Agency-Climate Protection Partnerships Division. During this time, she launched the Better Buildings Residential Program Solution Center, led the development of national residential PACE guidelines, and managed the Better Buildings Neighborhood Program---a $500 million initiative to expand energy efficiency upgrade programs across 32 states. In all of these roles, Ms. Sass Byrnett supported state energy and environmental agencies in expanding their clean energy policies and programs through facilitated workshops, direct technical assistance, national and state-level analyses, and resource development.
Ms. Sass Byrnett has authored and edited numerous publications and websites. She was a 2014 finalist for a U.S. C3E award in the government category. She is a member of the Alliance to Save Energy's Active Efficiency Steering Committee; the Smart Electric Power Alliance's Research Advisory Council; and Board of Directors for the American Council for an Energy-Efficient Economy. She earned a Master's degree in Public Policy from Duke University, and a Bachelor's degree in Biology from Swarthmore College.