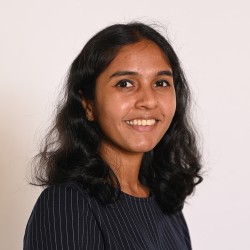 Transportation Senior Research Analyst
Daivie Ghosh conducts transportation research for the greenhouse gas emissions impact of vehicle technologies and policies. She joined ACEEE in 2023.  
Prior to joining ACEEE, Daivie worked at Terracon Ecotech in India as a sustainability analyst. Before that, she worked as a research writer and engagement outreach manager for an ocean conservation organization in California.  
Daivie holds a master of science in environmental science from Yale School of the Environment and a bachelor of science in environmental science from the SUNY College of Environmental Science and Forestry.