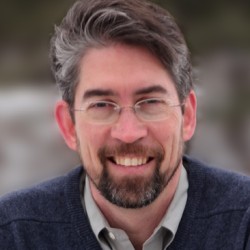 Senior Researcher/Advocate
Chris Granda coordinates a broad coalition of advocates to conduct research and provide input on energy efficiency standards setting processes at the federal and state levels. He is responsible for the lighting, consumer electronics and water heating technology areas. Chris is also the author or co-author of many peer-reviewed papers on energy efficiency related topics. He joined ASAP in 2016. 
Prior to joining ASAP, Chris consulted on the design and review of energy efficiency programs and policies through his own firm, Grasteu Associates for utility, public sector, and non-profit clients. Prior to that, Chris spent eight years doing similar work as a managing consultant at the Vermont Energy Investment Corporation. Chris has served as a consultant on energy efficient lighting programs to the World Bank Group and the United Nations in various developing countries, and on the staff of the Consortium for Energy Efficiency.
Chris holds a master in public policy from the Harvard Kennedy School of Government and a bachelor of arts in energy studies from Brown University.
Expertise:
Appliance, equipment and lighting energy efficiency standards and labeling
Technology economic and engineering analysis
Design and implementation of energy efficiency policies and programs